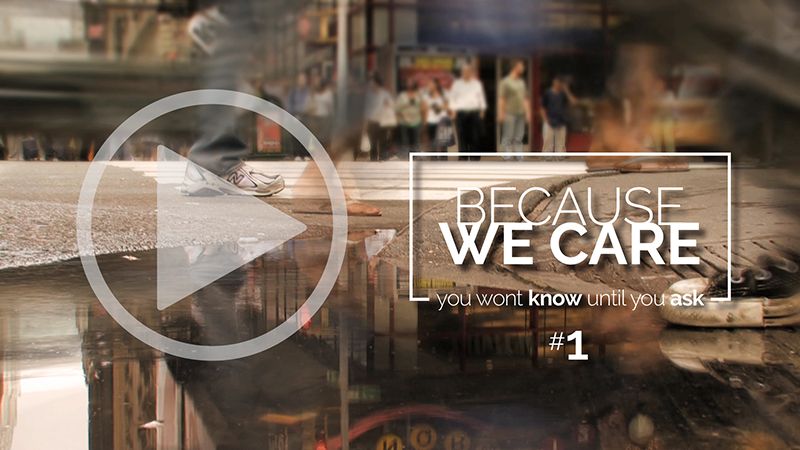 28 May, 2020

Fundraising: New Conversational Outreach Equipping videos
Fundraising for new resource: Interested to help?
We're about to pioneer some new conversational outreach equipping resource that will blow people's minds!
The need:
We need specific donations for this of $20,000.   We begin recording late June 2020.
These are going to be added to two existing video series
'Because We Care' – as found here – targeting churches and their small groups
Godtalk.nz  – as found here – targeting youth and youth leaders, via church youth ministries
Here's some info about the existing two series
Each video is 5 minutes in length
Audiences:
The Hope Project has provided us with access to a 'ready market' for this resource
The audiences viewing each video became large because churches started playing them during offering times
Some church small groups also use them – with the discussion guides, as do church youth ministries.
Rhema Media have also played all these videos numerous times, using them as 'fillers' where there is a gap between programmes.
The trial – and why we are now progressively re-creating of the videos:
The 'trial' series was created in 2013 with no budget, and Dave Mann speaking against a white wall. We estimate 40,000 NZ Christians saw 3 or more videos in the following year.
So in 2017 we re-created the first 6 of these with a budget. We estimate this series to have had similar audiences since then in New Zealand.
The production of the next few of the series has been delayed due to a lack of needed funding and manpower in our wider work.
Tapping into a youth audience
We concurrently created youth versions of the same videos in 2017, with minor edits only (an approach that saves costs).
Audiences for these have been very encouraging. For example. over the past 12 months the Godtalk.nz youth website had over 1200 DIFFERENT people engaging with its resources EVERY MONTH. For outreach-equipping amongst youth, and in New Zealand – we think that's huge!
The titles for the next  10 videos are as follows:
Conversational outreach – Series 2.
Why Christianity is good news – not bad
Conversations move at the speed of trust
How to start a NORMAL conversation
How to disagree without disagreeing
The power of a testimony
Conversation in a hostile environment (Series 3)
How to be effective in a hostile environment
Answering questions with questions
Avoiding the quotable quote
When it's right to confuse people
How to say nothing unless you really say something)
Why will they 'blow people's minds'?
Never have I heard equipping like will be found in the 'conversation in a hostile environment' series!  Yet this is thoroughly vital and needed equipping for this day and age. Many will quickly recognise this.
We are therefore  excited about the momentum that could be generated – and the very positive effect his could have, helping many to gain confidence to engage in various kinds of conversations that they currently avoid for fear of saying something 'wrong'.
If any are willing to contribute… 
…bank details are at AllTogether.co.nz
Or contact us through the website – or our Director, Dave Mann, at dave@shininglights.co.nz.
DAVE MANN. Dave is a creative communicator with a vision to see an understanding of the Christian faith continuing, and also being valued, in the public square in Aotearoa-New Zealand. He has innovated numerous conversational resources for churches, and recently coordinated a 5th nationwide multimedia Easter project purposed to help open conversation between church and non-church people about Christianity take place, including regarding the specifically Christian origins of many of our nation's most treasured values. Dave is the author of various books and booklets including "Because we care", "That Leaders might last", "The Elephant in the Room", and available for free on this site: "The What and How of Youth and Young Adult ministry". Married  to Heather, they have four young boys and reside in Tauranga, New Zealand.