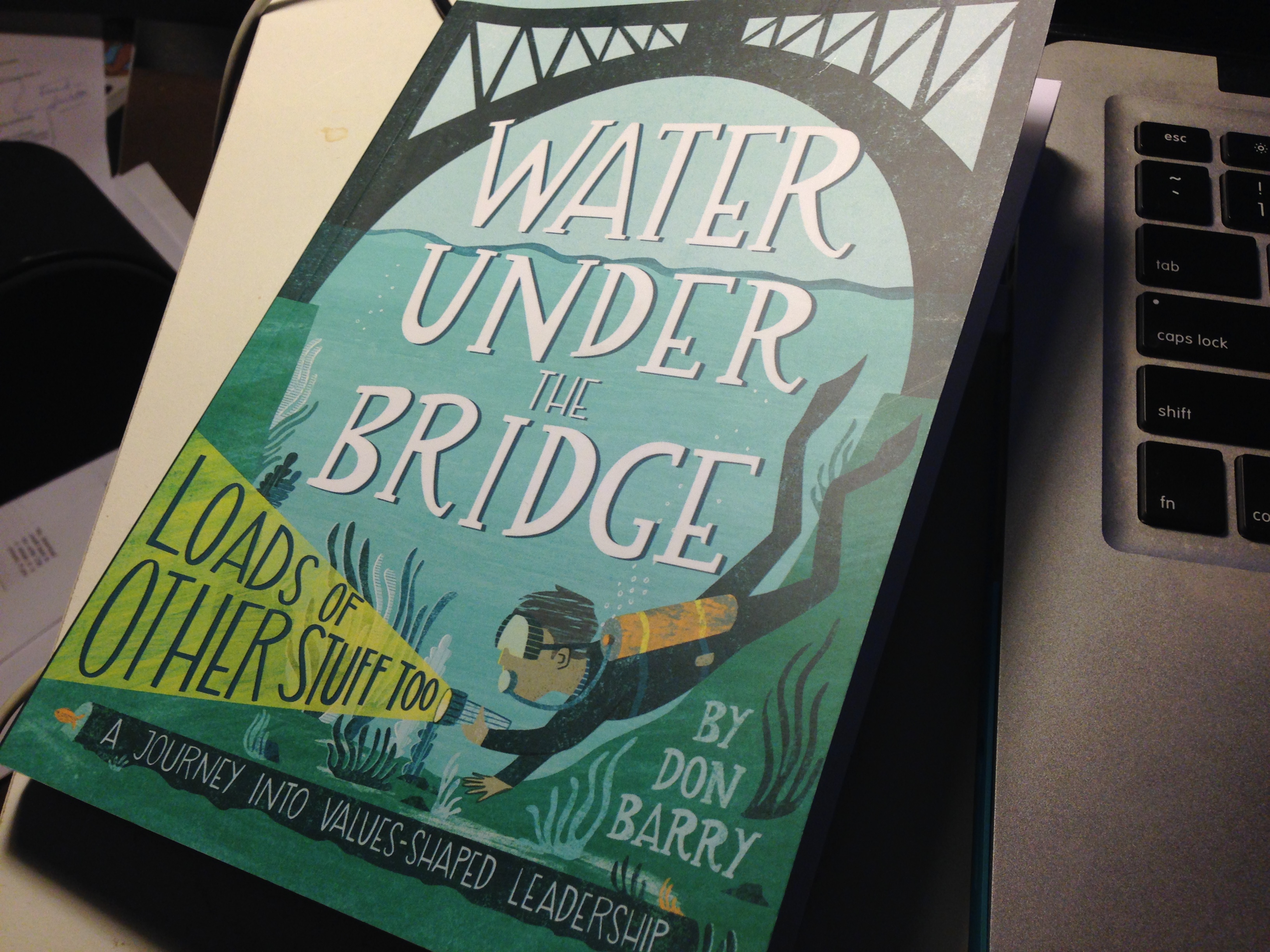 27 Jul, 2015

BOOK REVIEW: Are you sick of churches hurting people?

Are you sick of churches hurting people? Have you been hurt within a church?

'Water under the bridge' is the title of a new book by Don Barry, Pastor of Gateway Church in Hamilton. It is for those who are, or have been in church leadership roles – and for all who are sick of churches hurting people. It is an outstanding NZ-made contribution to a topic that is rarely spoken of in public.

My first reflection is that he has taken great risk to talk about the 'dirt' inside the church. He devotes almost the entire introduction to sharing his own decision process regarding this, before telling these stories. While it would not be right for lots of us to tell our stories – someone must because, if they do not, history will repeat itself! I found myself encouraged through the stories, and commend this book as a rare treasure because of them! Don has achieved a spirit of grace – while telling the truth.

I can immediately think of various people who are hurt in ministry, or no-longer in ministry or church because of abusive church environments – who will find truth and comfort in this book, and quite possibly healing through it.

Don and his wife Karen tell the story of how they have suffered under insecure leadership, and of their battle for integrity in church leadership. Their experiences give them more than enough 'mana' to speak to this topic! Pg 45 – "Let me say, quite frankly, and perhaps a touch brutally, that some of us are simply too insecure – too emotionally hungry – to be safe in leadership." He touches the real issues, with real examples – so no doubt is left that these issues are real!

In a gentle manner he also challenges some of the leadership norms that have been popular in church growth books, like the esteeming of vision. He balances this to suggest that we are [Pg 63] "first and foremost 'environmental architects.' We are responsible to create and develop healthy environments in which dreams can be safely pursued." But he goes on to unpack that with insight.

Later in the book he explains the five key values that he and his wife came to for church leadership. What are values? Pg 72 "They are things that are not for sale and will not be surrendered – even if this means we'll ultimately fall short of some objective. Values are more important than achievements." Sometimes in the pursuit of a seemingly good leadership vision we compromise values. Where this has been done, the ways of compromise become the norm – even though they may seem to be supported by a myriad of Scriptures in the way the leaders present them (most likely unknowingly). Why is it important to remove this veil? "We can teach what we know, but ultimately we will always reproduce what we are." He tells of the carnage he has seen, that visionary leadership (or a lack of complete integrity in leadership, or the use of people to achieve goals…) has brought in the church – telling stories that many of us are all-too familiar with. This needs discussing. These things have needed writing. This story needs telling – so it will be repeated less often!

I will say no more, because I would bore you. But the book is brilliant because of the stories it tells that others have not dared to write about – balanced with the truly sound, Biblical values that he presents as the right 'solutions' to these things! I've not read its equal in terms of the honesty and clarity it brings to the failures and bad leadership patterns that hurt people that are far too-often found in our churches. It is healing stuff to hear, and important stuff to learn from so we don't repeat the patterns!

For all who have struggled under manipulation and control, insecure, demanding goal-oriented leadership, and more… this book is a very rare gem. It is a call to us to stop sweeping these things under the carpet. Contact Don to buy a copy for $20 (possibly plus post). The Gateway Church email address is office@gatewaychurch.org.nz.  ISBN 978-0-473-30338-9.

DAVE MANN. Dave is an Author and gifted communicator with a passion for the Gospel. This passion started when he came to faith at age 11. After Secondary School he went straight to Bible College, followed by 7 years in outreach ministry in New Zealand, then nearly 9 as a pastor in Singapore, before returning to New Zealand at the end of 2011. Dave is a visionary and fearless about pioneering initiatives aimed at helping the Church in New Zealand in the area of its mission. Author of various books and Tracts including "Because we care", "That Leaders might last", "The Elephant in the Room" and available free on this site: "The what and how of Youth and Young Adult ministry".