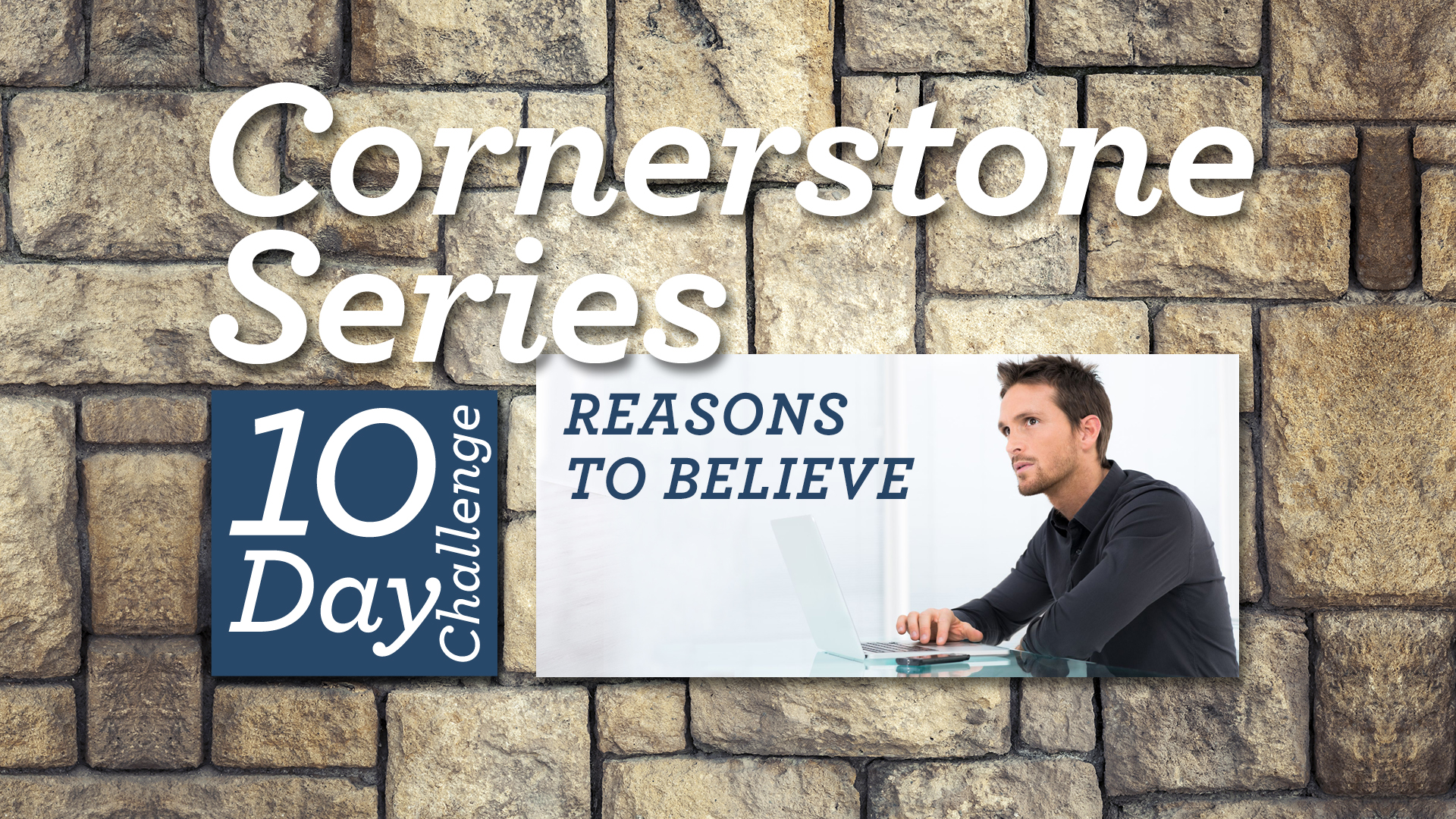 07 Dec, 2015

NEW RESOURCE-Reasons to believe (Cornerstone Series)

Have you seen young people walk away from the faith of their heritage? Do you know Christians who are struggling to work out why we might believe Christianity to be true? I mean, what about all the other religions? The latest addition to the 'Cornerstone' discipleship series is a series of five 5-minute long teachings about why we believe Christianity to be true.
Each tutorial comes with a discussion guide, so these can be used by individuals, or by groups.
The five tutorial titles in the 'Reasons to believe' series are:
There is a God (Why do we believe in a single, intelligent creator?)
God has revealed himself through history (Why do we believe this God is good, and can be known?)
God has a plan (How can we know if we can trust God's good plan?)
God's plan is put into action through Jesus (What about the other religions?)
Taste and see that the Lord is good (Will this belief-system work for us in daily life?)
These can be found…
(a) For young believers / individuals working their way through these
10DayChallenge.co.nz – after completing tutorial 10 you get access to the 'progress' page.  The 'Cornerstone Series' are at this page.
(b) For church leaders using these
AllTogether.co.nz – click 'discipleship videos' via the 'resources' page
(https://alltogether.co.nz/discipleship-videos)
Applications
Could these concise teachings be of use to your church small groups?
Could these be of use to your youth or young adults ministry?
Could you introduce your new believers to the 10DayChallenge.co.nz resource – so they can look at these also?
(Could you introduce your members to the 10DayChallenge.co.nz resource – so

they

can show it to new believers / interested people, so it doesn't all depend upon you?)
DAVE MANN. Dave is an Author and gifted communicator with a passion for the Gospel. This passion started when he came to faith at age 11. After Secondary School he went straight to Bible College, followed by 7 years in outreach ministry in New Zealand, then nearly 9 as a pastor in Singapore, before returning to New Zealand at the end of 2011. Dave is a visionary and fearless about pioneering initiatives aimed at helping the Church in New Zealand in the area of its mission. Author of various books and Tracts including "Because we care", "That Leaders might last", "The Elephant in the Room" and available free on this site: "The what and how of Youth and Young Adult ministry".