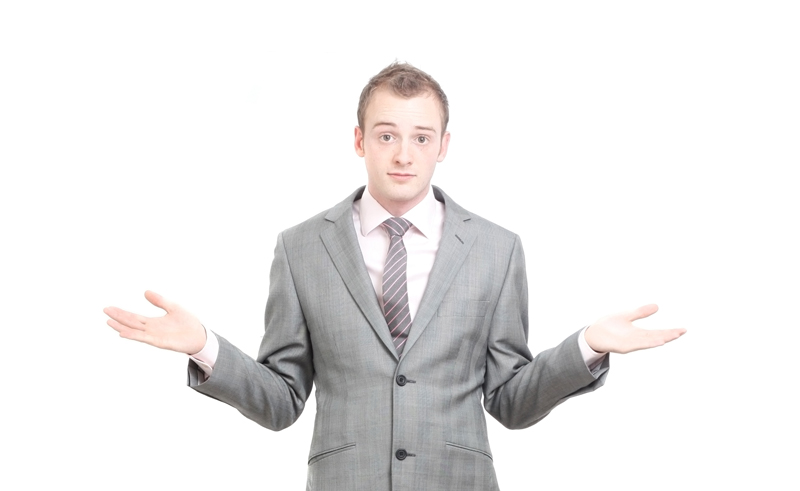 09 Nov, 2012

Decisions that bring the advance

What is the balance between our efforts and our faith in Kingdom ventures? It's an important question!

Augustine's said we should pray as if everything depended up on God, but work as if everything depended upon ourselves – which is to say it is about 100% of both. While a seeming contradiction in terms, he wrote of an important principle, and one in which the balances are not always easy to discern.

In Matthew 11 Jesus described this paradoxical 'balance', saying those who were 'forcefully advanced God's Kingdom' were 'forceful' people. Kingdom advancement was not merely about prayer, faith and waiting in faith. It was an active pursuit – referring to a boldness and tenacity in their character to do things. Sometimes we esteem a more 'quiet and passive spirituality, that waits in patient faith' – but it is maybe not a complete picture!

I wonder if we do not 'act' enough. There are surely a mixture of motives behind this also. We fear failure, and this can hold us back from things that could have been good to do – or even just attempt. We fear the hurt and discouragement we would feel if God 'let us down' – and so we discern that because God has not acted in our favour yet, this must be an indication that this course of action is not His will. The difficulty is that God uses failure to grow us – meaning, He might like the thing we fear! He might want us to do a few things that fall flat – growing us to trust Him in the midst, and possibly showing us how He can bring miraculous victory out of seeming defeat. We, however, may miss the miracles because we stopped short of the action, turning instead to prayer with the misconception that this was the right thing to do due to unfavourable circumstances.

This is made more difficult by the way some Church define God's prospering of us. Some of us might see a failure in a Christian work as an evidence that the person was off track, or not really following God's leading – however the opposite could be the case. I recall a brother suggesting that a gospel project could not be God's will because the finances were not freely flowing. The great irony is that the Churches had plenty of money, and always had what they needed – yet were failing to do much gospel work. As in a earlier reflection on 'financing gospel projects' (see here), I think this has more to do with human nature than God and His will.

The challenge in facing the prospect of failure in a Kingdom venture is thus to our flesh. With a truly surrendered heart a person has nothing to gain, nothing to lose and nothing to fear. This produces a remarkable freedom to risk – and to fail. However, the flesh must die before that freedom is experienced.

I fear we step back from gospel advancement too often. We think small, because the victory does not come as easily as we would want. However, advancing in the face of probably failure is important, because its not about what God is doing or saying – but about what WE are saying. God has given us the right and role of initiation in Kingdom things. As cited above, Jesus said the Kingdom of God is 'forcefully advancing and forceful men lay hold of it' (Matthew 11.12). Actions can be prayers. Imaging a soldier on the front line suddenly charging at the enemy, causing his comrades to move to action when they would rather have not. Actions can be like declarations of faith – and of vision and determination – knocking on heavens doors through taking the next steps needed for advancement, thus requiring the 'unexpected' to happen. Such advancing actions (in the face of presumed failure) are also about a surrendering of our own wills – doing everything as if it depended upon us at exactly the same time as praying as if everything depended upon God. It is about finding that balance between faith and action, where the will is surrendered, and the pride put aside, where forward steps are boldly continued despite opposition – and with peace in it all.

When it comes to Kingdom advancing action, it is surely better to try and fail than to no try at all, because there is no way to engage and find the power of God for victory except when we have ventured beyond the limits of the things we can understand and control.

It was William Carey who said, 'Expect great things from God. Attempt great things for God.' This is yet another statement that summarises this balance that exists between our faith and our action – a balance saints throughout the ages have recognised.

There is a time to fearlessly create room for the workings of God – with the full potential being there for our own 'failure' and discouragement in the process.

Conclusion:

God can do great things – but if we are to see them, the opportunities need taking – and the opportunities need making!

With our pride and self-motivated wills (ambition) surrendered, we have nothing to lose.

With the possibility of God's divine intervention – and especially when it is for the cause of the 'lost' – there is everything to gain.

Caution can be over-rated!

May God help us see things as He does – and give us courage to advance!

DAVE MANN. Dave is an Author and gifted communicator with a passion for the Gospel. This passion started when he came to faith at age 11. After Secondary School he went straight to Bible College, followed by 7 years in outreach ministry in New Zealand, then nearly 9 as a pastor in Singapore, before returning to New Zealand at the end of 2011. Dave is a visionary and fearless about pioneering initiatives aimed at helping the Church in New Zealand in the area of its mission. Author of various books and Tracts including "Because we care", "That Leaders might last" and available free on this site: "The what and how of Youth and Young Adult ministry".