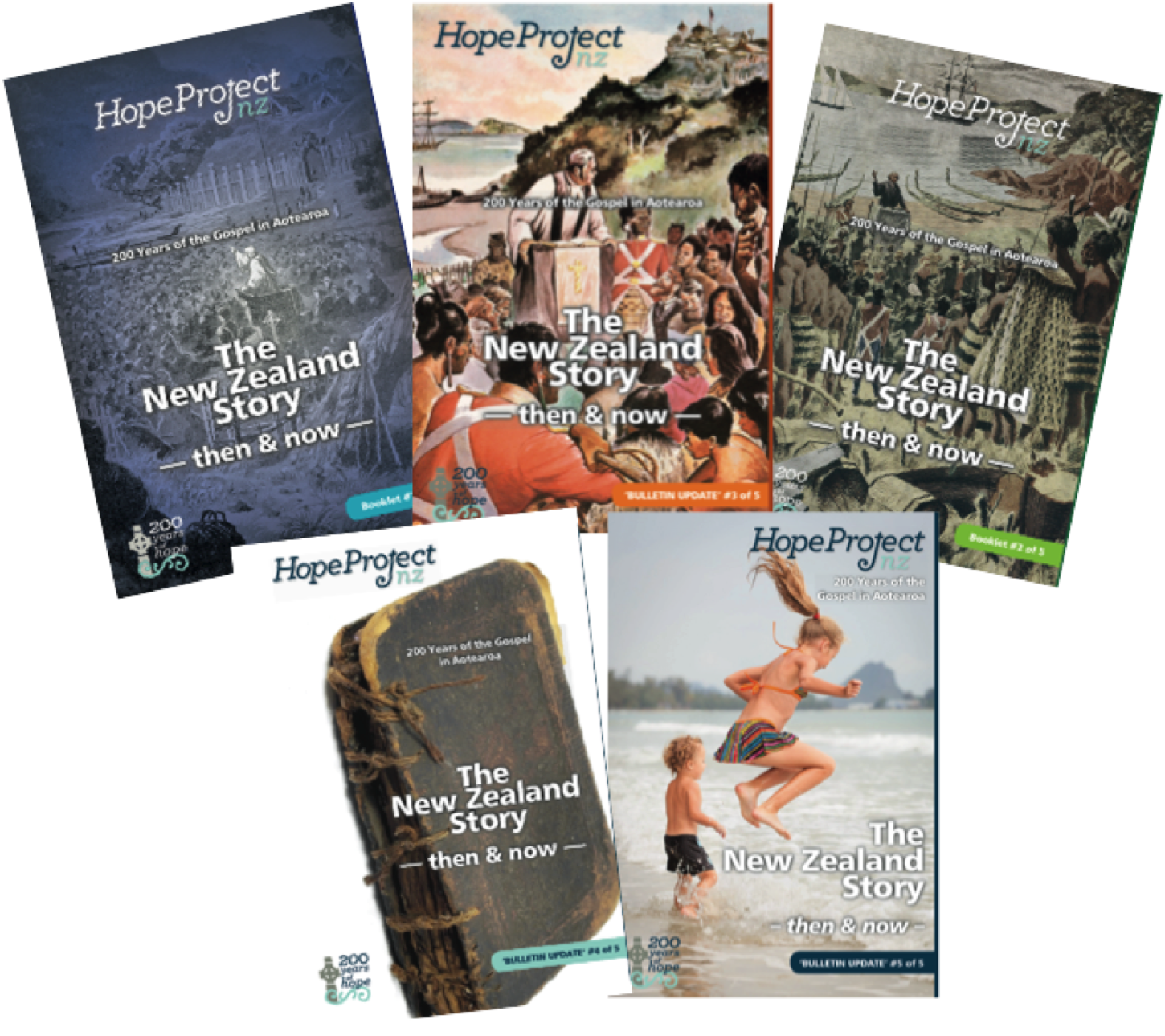 08 Dec, 2015

NEW RESOURCE-5 free booklets to reinforce your equipping

Today we live in a truly multi-media world, and this affects the way we disciple our members. It is said that we each see 1000 to 3000 advertisements per day. Advertisers put their messages across through multiple media to increase the 'volume' of their messages – and we are wise to do the same! So, here is a simple print-option of some booklets we've created for your members, that are ready for you to use!

Five 'self-print church booklets' have been created to tautoko/support the same messages being communicated through our equipping sermons, studies and videos.
The five NZ gospel history lessons (in the 5 booklets)
The gospel arrives in Aotearoa
The Maori response to the gospel
The little-known battle against colonisation
The spread of the gospel in Aotearoa
Some heroes from our history
The five discipleship topics  (in the 5 booklets)
The benefits of a conversational approach
The power of your story
The simple invitation that could change a person's life
Understanding courage and discouragement
The need for disciples, not converts
Applications
If you have a double-sided printer, there is a print-ready version at the above webpage (select 'short-edge binding to align the pages upright)
It is an easy way to strengthen your equipping efforts with your members.
How simple can it get?
https://alltogether.co.nz/printmaterial/
DAVE MANN. Dave is an Author and gifted communicator with a passion for the Gospel. This passion started when he came to faith at age 11. After Secondary School he went straight to Bible College, followed by 7 years in outreach ministry in New Zealand, then nearly 9 as a pastor in Singapore, before returning to New Zealand at the end of 2011. Dave is a visionary and fearless about pioneering initiatives aimed at helping the Church in New Zealand in the area of its mission. Author of various books and Tracts including "Because we care", "That Leaders might last", "The Elephant in the Room" and available free on this site: "The what and how of Youth and Young Adult ministry".