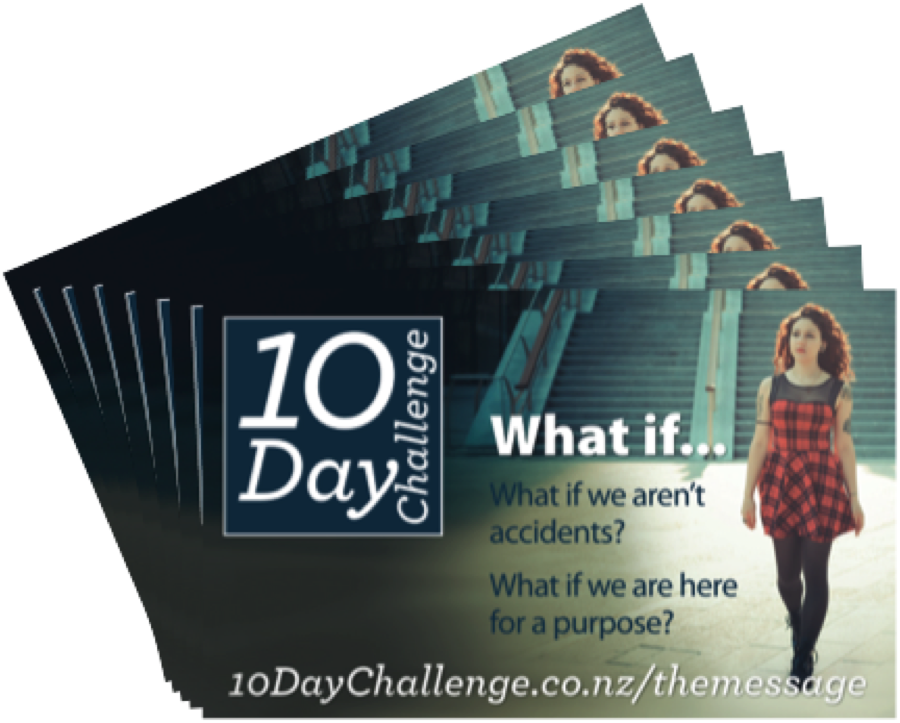 08 Dec, 2015

NEW RESOURCE-a business card with IMPACT!

Sometimes it is the small things that count. Two 'punches' have more combined power than one. Imagine if your members, whenever they engaged in a spiritual conversation with a stranger, had something simple to give them that could make a BIG IMPACT? The '10 Day Challenge' business cards are such a thing!
Their use
After a conversation your members could refer people to look at the 10 Day Challenge website – but what if the person forgets the name of the website / the URL?  A business card is easily stored in a wallet – and these simple pieces of cardboard REALLY CAN MAKE A MASSIVE DIFFERENCE IN SOME PEOPLE'S LIVES!
In addition,
If a person were interested to continue a conversation, phone numbers could be written on the back
You could ask us to put your church details on the back (and we will email you the graphics to print)
And its hard to find something much cheaper, that also sits in any person wallet easily.
Application
Why not download them now, and email them to a printer to get 500?
These cards are found at the 'print promotions' page found via the 'resources' page at AllTogether.co.nz  (https://alltogether.co.nz/printmaterial )
Increasing your members' effectiveness doesn't come much easier than this!
(Freely contact us to get your church details added to the reverse side – as at https://alltogether.co.nz/printmaterial).
DAVE MANN. Dave is an Author and gifted communicator with a passion for the Gospel. This passion started when he came to faith at age 11. After Secondary School he went straight to Bible College, followed by 7 years in outreach ministry in New Zealand, then nearly 9 as a pastor in Singapore, before returning to New Zealand at the end of 2011. Dave is a visionary and fearless about pioneering initiatives aimed at helping the Church in New Zealand in the area of its mission. Author of various books and Tracts including "Because we care", "That Leaders might last", "The Elephant in the Room" and available free on this site: "The what and how of Youth and Young Adult ministry".