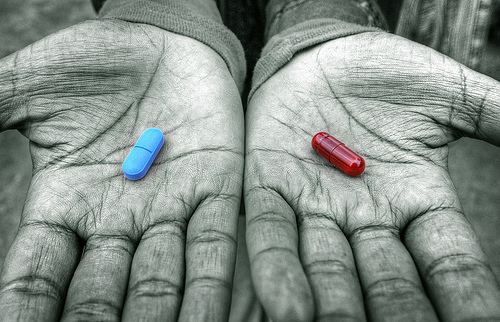 21 Jul, 2015

The courageous decision
Play Audio here, or print/save PDF to read or share later.
Gidday Pastor. Welcome to a new series of monthly enCOURAGEment thoughts for pastors. Today we are talking about  'The courageous decision'.
If we are honest, outreach is not really the focus of many of our Western churches. A study in the UK in the early 2000's revealed that of 1017 churches, only 36 of them had had some outreach equipping in the previous 10 years. This study surprised me – because I'd not thought things were so bad. Upon returning to New Zealand at the end of 2011 I proceeded to meet with a range of church leaders, including denominational leaders.  All but one openly admitted that evangelism was generally in the 'too hard basket' in their denomination.
The problem with this is that the spread of the gospel is central to the mission of the Church. In Matthew 28 Jesus defines the mission he has given each of us, and our churches and their small groups. He wants us to make disciples of non-disciples. As he worded it to his disciples earlier on – he wants us to become fishers of men. Why? Because the opportunity we currently have will not continue forever.  God doesn't want anyone to perish (2 Peter 3).  Our mission is to communicate the gospel message, and then relationally disciple those who respond to understand and obey Jesus' teachings – and yet this is not really the mission of many of our churches (if measured by what we do). We are busy with all manner of things in our churches. Our outreach efforts are also almost entirely confined to our outreach programmes – because most of our members cannot articulate well what the gospel is, let alone share it clearly, or engage a non-church friend in a  natural two-way conversation about spiritual things. My question to you today is this: Is this acceptable? And it's a question I've had to consider and make a decision on myself.
I reached a point in my life where I had to ask myself whether I would continue to live with the status quo in the local church. It seemed to me that there were differences between what the Bible says and what our churches are doing – and that these were fixable. The problem was that there didn't seem to be an interest in fixing them. I reached a point where I couldn't convince myself any longer that that God would not one day hold me accountable as a pastor if I simply went along with this. To name just one area, if a deficiency in our outreach and mission was fixable, then it seemed to me that it was our duty to fix it.  And it led me to make a significant life decision. I decided that I would live in contrast to a number of things that are acceptable within many local churches – because I could not convince myself that we would really get away with continuing in certain things we did in which we were not as wholehearted as we should be – and this certainly involved some of the 'token-efforts' given to outreach, in contrast to what I believe is possible.
Let's say you wanted to align your church more authentically  with its mission, how could you create a truly evangelistic culture – and especially when you are not evangelistically gifted yourself?  I recall seeing a pastor bring about a remarkable change. His passion was the prophetic ministry – and because of his passion he proceeded to turn a conservative church into one that has an emphasis on the prophetic ministry. It was an unlikely and unexpected change – and yet he succeeded.
You see – all pastors know how to change culture. We do it naturally in the area of our passion. To bring change to our outreach focus, all we need to do is to apply the same principles.
Summary:
Pastor – the mission of Jesus may not be the mission of your local church in an authentic, recognisable or measurable way right now – but it could be so in 2 or 3 years time if you put your heart to it!
The question is: What will you do? What will you consider acceptable – and what will you consider unacceptable?  If the majority of your members are evangelistically ineffective, you need to decide whether or not you consider it acceptable to leave it this way.
If you don't – then you are in the right place, because I believe these monthly thoughts (and all that comes with them) can really help you to bring change in this area in your church.
Will you accept the status quo – or will you change it? I encourage you: Make the courageous decision. Bring change!
May the Lord make you effective in making your members effective!
DAVE MANN. Dave is an Author and gifted communicator with a passion for the Gospel. This passion started when he came to faith at age 11. After Secondary School he went straight to Bible College, followed by 7 years in outreach ministry in New Zealand, then nearly 9 as a pastor in Singapore, before returning to New Zealand at the end of 2011. Dave is a visionary and fearless about pioneering initiatives aimed at helping the Church in New Zealand in the area of its mission. Author of various books and Tracts including "Because we care", "That Leaders might last", "The Elephant in the Room" and available free on this site: "The what and how of Youth and Young Adult ministry".