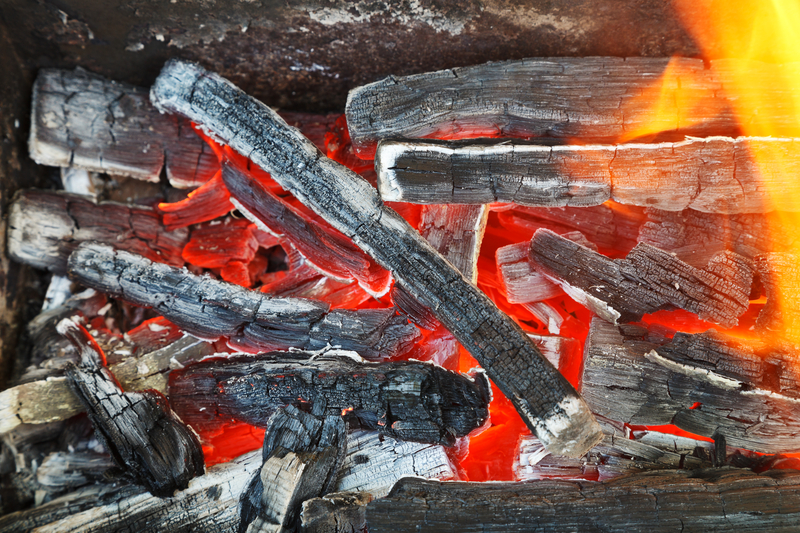 21 Jul, 2015

Missional Motivation

Hi, I'm Tony and I look forward to being a monthly encouragement to you as you continue to build God's Kingdom through the local church.

Missional leader and Founder of the Salvation Army – William Booth said, "Tend to the fire brethren! Tend to the fire! For it is the nature of a fire to go out."

Proverbs 26:20 ESV  reads, "For lack of wood the fire goes out."

Maintaining missional motivation in a church requires regular feeding of its missional fires. If fuel is not added to missional intent the fire will die down and instead of having a church roaring with evangelistic passion and action, it can become a collection of glowing embers, slowly losing heat and intensity.
How can you stoke evangelistic fires in your church?
Firstly, look for places where a missional fire is already burning. It may be a little fire burning in a ministry of your church, or in the motivational gifting of someone in your congregation. It might be a significant focus of the fellowship or a side department. Where ever that fire is, find it, acknowledge it, value it and invest in it. It might be a few glowing coals of a tired ministry, or the white hot blaze of someone on your staff. FIND YOUR FIRES! Start there. Work with what you have.
Secondly, consider the nature of the fires. Are they intense or faltering? Are they contagious fires or 'have been' fires? Are they individual fires or group fires? Are they fruitful fires or fires netting no harvest? Are they distracted fires or discouraged fires? Are they fires screaming out as positive examples of what can be, or do they demotivate? Analyse the fires around you. What are their strengths and weakness? What potential do these fires have? Should that particular fire be invested in, or should it be allowed to die? Some initiatives have gone past their use by date and would gladly consume necessary resources but with no measurable fruit.
Thirdly, reflect on what type of fuel is needed to stoke these wonderful fires.
Encouragement is always appreciated and wonderful wood for throw on any flame. Fuel can be as simple as a card, a word, an acknowledgement, a statement from the front at a church service, a personal time with the person in charge or with the team, a small gift, a certificate, a letter. What would encourage the person or people you are thinking about? We are instructed in Heb 10:24 to "Consider how to stir up one another to love and good works and all the more…" Spending time reflecting on your fires, and what fuel will build each one, is time well spent.
Encouragement can be enormous fuel for the fires you do have burning in your church. Remember Proverbs 26:20. "For lack of wood the fire goes out".
Another form of fuel can be training and motivational ministry. Is there a book you can obtain and pass on to a fire builder in your church? Do you need to send an individual or a team to a seminar or conference so their skills can be honed or their vision clarified? Is there someone you can bring into their ministry to add value and motivation? People who are excellent in motivating and equipping can add momentum to your evangelistic activity. Paul tells us in Ephesians 4:11,12 that God has gifted to the Church a five-fold ministry team including the evangelist whose purpose is to "…equip the saints for the work of ministry, for building up the body of Christ…". It is a wonderful thing to have an evangelist minister in your church who is more focussed on the reproduction of the ministry rather than the just the manifestation of their ministry. An equipping and inspiring evangelist can add motivation, faith, inspiration and skill to those who would build the missional fire in your church.
Consider All Together Consulting as fuel providers for the fires in your church. Invite an AT Consultant in to discuss ways we can add motivational and equipping environments for your missional workers.
So far we have considered that we can stoke our missional fires through encouragement, training and motivation. Let me share another form of fuel to add to your missional fires…leadership! John C Maxwell has coined the phrase, "Everything rises and falls on leadership!". Leaders are recognised as such because they have followers. Deborah and Barak sang a song of victory in Judges chapter 5 that began in verse 2 with these significant words. "That the leaders took the lead in Israel, that the people offered themselves willingly, bless the Lord!" God gets the glory when leaders lead and the people follow. Leadership is a powerful fuel for any missional fire.
What leadership is being given to the missional momentum of the church you serve in? How intentional is your leadership in this area? We will reflect on this question in next month's enCOURAGEment.
Till then my fellow fire feeder…Tend the fire!
TONY COLLIS. Tony's ministry experience includes national ministry as an evangelist and as the National Director of OAC Ministries. He also has experience in church planting, including being part of a church planting movement netting one-thousand churches in three short years. He is an author, promoter of evangelism and mentor to evangelists scattered throughout the country, as well as heading a network of national evangelists and being Vice-President of the New Zealand Association of Evangelists.