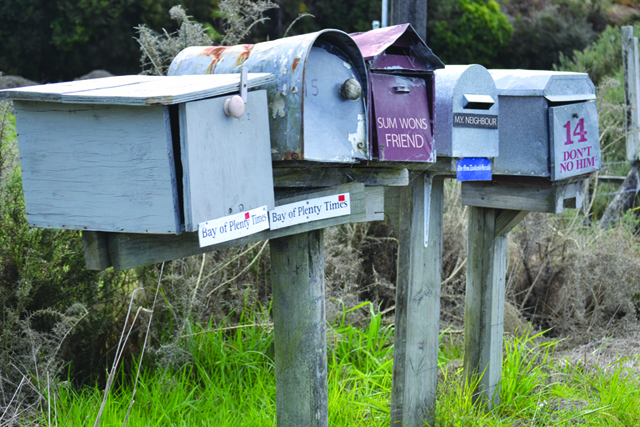 14 Oct, 2019

Volunteer Delivery 2020
Volunteer-based delivery – a divine strategy
A strategic change
Mid-2019 the Shining Lights Trust Board has felt to make a bold decision to shift the delivery of Hope Project booklets to be volunteer-based for the largest 70 cities and towns. Why?
Hope Project Easter 2019 had amazing public engagement. Online engagement is strengthening also. Yet for Easter 2019 only 74 churches participated financially. This was below the level needed for viability.
Our testimony
With a deficit, the board had to consider on what basis we'd run Hope Project Christmas 2019, and Hope Project Easter 2020. To tighten the Easter budgets we decided to
(a) shorten the booklets and
(b) make the delivery volunteer.
After a first online meeting with our 'Hope Project Regional Reps' throughout the nation a $200,000 donation was made, covering deficits. It is our belief that God has engineered this. He has a plan here that is greater than the delivery of booklets – and we are merely tools in his hands.
Of the 40 city/town pastors' groups our team met with prior to September 2019 not a single one was negative to the idea. We were surprised by the readiness for this throughout NZ.
Our team count it a privilege to be counted worthy of this unifying mission, which we believe God has purposed to achieve things well beyond the delivery of booklets.
5 benefits for God's Church from a volunteer-based delivery
Confidence in individuals …will be increased as the result of church members doing something for the gospel
Local church equipping…will be increased as a result of members' increased engagement
Church unity…will be increased as churches work together to accomplish this
Prayer…will be increased as those delivering booklets concurrently prayer-walk the streets
Process:
Step 1 – Delivery Coordinators appointed in partnership with local pastors by mid-November, who meet together online late November.
Step 2 – February – Local churches promote the need for volunteers, with a sign up form passed around  (power point + flyer also provided)
Step 3 – At a combined church prayer after the first week of March members are offered delivery-route maps + booklets, and are mobilised to prayer-walk their city/town while delivering them.
Booklets are delivered anytime before Easter weekend
This effort isn't difficult for a functionally united Church.  This is both the challenge and opportunity of this effort.
How easy? An individual church in Tauranga – where many of our team are based, recently delivered a flyer to all homes in the city. A dozen interns did the bulk of this delivery. The task isn't difficult. If there is a challenge it is the unity of church leaders in a vision for their city (rather than only for their own local congregation). Were even a 20% portion of us united in such a vision, we could not only achieve this delivery – we could return a clear Christian voice to the public square at multiple levels, via multiple platforms, multiple times annually.
We thank God that most places are already embracing this as an opportunity, and with joy.
Auckland will be a special case, as functional unity is more difficult there, with a raft of understandable reasons in the mix. If needed we will ask for teams of people to take 'mission trips' to or within the city, delivering a dozen 'delivery-routes' each over a weekend.  (My family and I will certainly do this for one to three weekends prior to Easter, if needed).
We believe God is suggesting to us that his people are ready for this, and that it will result in good things.
We look to all that God can accomplish through this.
Which places are now volunteer-based for the delivery?
* The asterix means this place is listed in two provinces.
Note: If pastors' and/or don't want to deliver – they don't have to. However, the booklets will be printed and available (We will print 1.53m again). We will be praying people will arise who want the homes of  their city/town to have this opportunity.
AUCKLAND
South Auckland
West Auckland
North Auckland
East Auckland
Central Auckland
AUCKLAND OUTER
Pukekohe
Hibiscus Coast
Warkworth
BAY OF PLENTY
Tauranga
Katikati
Kawerau
Te Puke
Waihi (Inc Waihi Beach)
Whakatane
Whitianga
CANTERBURY DISTRICT
Christchurch
Timaru
Ashburton
Rangiora
Kaikoura
HAWKES BAY / GISBORNE 
Gisborne
Napier
Hastings
MANAWATU DISTRICT
Palmerston North
Dannevirke
Feilding
Levin
Marton*
NELSON /MARLBOROUGH
Nelson
Blenheim
Motueka
WEST COAST
Westport
Greymouth
NORTHLAND REGION
Kaitaia
Kerikeri
Dargaville
Whangarei
Kaikohe
OTAGO DISTRICT
Dunedin
Mosgiel
Wanaka
Oamaru
Alexandra
SOUTHLAND DISTRICT
Invercargill
Gore
TARANAKI DISTRICT
New Plymouth
Hawera
Waitara
Stratford
Inglewood
TAUPO / ROTORUA
Taupo
Rotorua
WAIKATO REGION
Hamilton
Tokoroa
Te Awamutu
Cambridge
Taupo
Huntly
Matamata
Morrinsville
Tirau
Putaruru
Paeroa
Thames
Otorohanga?
WAIRARAPA DISTRICT
Masterton
Carterton
WANGANUI DISTRICT
Wanganui
(Marton*)
WELLINGTON DISTRICT
Wellington Central
Porirua
Hutt (Upper and Lower)
Kapiti
DAVE MANN. Dave is a creative communicator with a vision to see an understanding of the Christian faith continuing, and also being valued, in the public square in Aotearoa-New Zealand. He has innovated numerous conversational resources for churches, and recently coordinated a 5th nationwide multimedia Easter project purposed to help open conversation between church and non-church people about Christianity take place, including regarding the specifically Christian origins of many of our nation's most treasured values. Dave is the author of various books and booklets including "Because we care", "That Leaders might last", "The Elephant in the Room", and available for free on this site: "The What and How of Youth and Young Adult ministry". Married  to Heather, they have four young boys and reside in Tauranga, New Zealand.