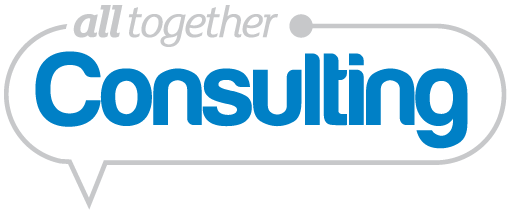 15 Apr, 2016

To fuel your fire #11/11: The need for a pattern – Part II

Over four years ago I travelled to meet with 70 ministers' associations around the nation. I explained the Hope Project vision (then called "Jesus – all about hope") – but qualified the presentation by clarifying that this project was still like a bus that will drive past us. It is a program, and will soon be over. So the bigger question was and is, how could we benefit from this for the longer-term?

I believe we have answered that question in a unique way. (1) We have offered a content for equipping that makes sense to members. Many of you know this already, because the attitudes of your members toward outreach have changed to the better – with actions to follow. (2) We then offered (last year) some broader leadership perspectives on how an outreach focus could be established and SUSTAINED in a local church (based in principles that are applied in habits – rather than the introduction of any new programs in the church). We now invite you to again investigate these values and practices – because our mission in New Zealand (Matthew 28)  is not over, and no a talented pastor (or national gospel media project) will ever be a match for an 'army' of mobilised members!

What if you committed to a long-term pattern of equipping – rather than equipping only in connection with a program like the Hope Project?
What if you gave (1)  6 weeks of your pulpit every year to discussing the mission of the Church (motivating and equipping your members for outreach)?
What if (2) you made it a habit of your church small groups that they would always discuss these messages?
What if (3) you strategically invited (or showed) testimonies, and reinforced values and lessons learnt on an ongoing basis – to aid memory and ongoing application?
And what if (4) you also preached the gospel regularly, modelling to your members how it could be communicated (while communicating with visitors)
(…and, what if we provided you with ongoing sermon outlines, matching studies and video resources that could make this even more easily achievable?)
If you did these four things you COULD change the culture of your church! (And if 500 or 1000 churches did this with consistency – it could affect our nation!)
Please check out All Together Consulting at https://alltogether.co.nz/atconsulting/.
An offer: If you are interested to investigate this further and do not yet have a copy, please freely email us to receive a free copy of 'The Elephant in the Room' by Dave Mann.
A coming offer:We believe the 'evangelistic temperature' of the NZ Church moved over the past 5 years – and that means that wide-spread change in the NZ Church in this area is possible! There is a lot to this reflection. Not only did it shift – we do not believe it happen by accident. Quite apart from the national gospel media effort (which gave Christians increased confidence) hundreds of pastors undertook to apply some intentional actions, leading the way as outreach-mobilisers in their church! What if these changes could continue? What if the temperature were to increase by the same amount again over n the next 5 years? (What would be needed to achieve that?) We believe this is possible and have a strategic vision and plan for this that we would like to share with ministers' groups around the nation for their consideration. We will be travelling in July and August. We see possibilities – but the strategies would need to be widely owned to work. (Please also note that many things have been considered in this. For example, whatever comes next in NZ needs to NOT to include fundraising, because the Hope Project did).
We look forward to a continued conversation with churches – with the mission we are all called to serve in view (believing that we can succeed in our mission!).
Thank you for journeying with us in this adventure! We hope to catch you soon.
DAVE MANN. Dave is an Author and gifted communicator with a passion for the Gospel. This passion started when he came to faith at age 11. After Secondary School he went straight to Bible College, followed by 7 years in outreach ministry in New Zealand, then nearly 9 as a pastor in Singapore, before returning to New Zealand at the end of 2011. Dave is a visionary and fearless about pioneering initiatives aimed at helping the Church in New Zealand in the area of its mission. Author of various books and Tracts including "Because we care", "That Leaders might last", "The Elephant in the Room" and available free on this site: "The what and how of Youth and Young Adult ministry".