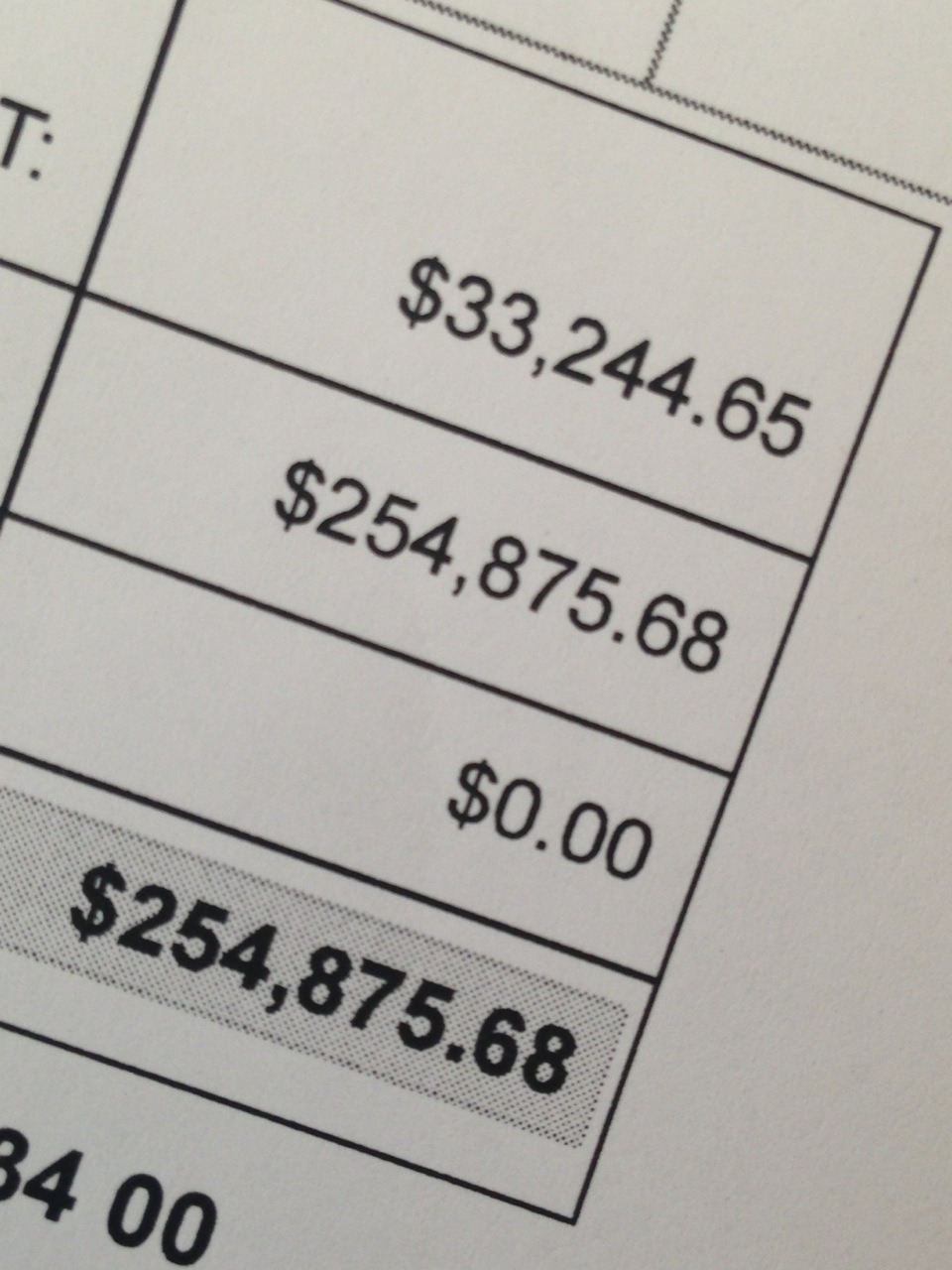 21 Apr, 2016

Seek first his kingdom

Today I find myself in a situation I've not been in before – and I awake seeking God for perspective.

Then our just-5 year old comes into our bedroom and jumps on our bed. "Its a good time to wake up aye daddy. I can see the light!"  Not long afterwards our 2 year old comes in with some wet-wipes and a clean nappy in his hands. 'Nap nap' he says as he gives them to me – the request being obvious.

Then I thought, would I pay $100,000 to protect the life of one of these children? The answer is obvious. $100,000 is nothing for a life – and for us this question hasn't always been theoretical. While living overseas one of our sons had health issues, and we spent about $100,000 on his medical care – and the truth of the experience is exactly what you'd expect: We didn't begrudge it one little bit, lament it, or even think about it. While it was a huge amount of money to us, it was worth every cent!
So, how expensive was the Hope Project really? (and what is the danger of this question?)
The fact is that it has been really cheap – which could become a cause for frustration (the danger of the question). The third phase (which is still ongoing) has a budget of $820,000. That is 8 people digging deep to give $100,000. With 3000 churches in our nation, that's less than $300 each to get the gospel to nearly every home. With 1200 prayer supporters, thats about $800 each. With 620 partnering churches, that's less than 1200 each (which if they have 100 members each is $12 per person in those churches). For 1.4m homes, that's less than 60c each for them to hear. And with a biblical perspective of what is at stake in a gospel project in view – any amount to achieve this goal is peanuts!
What is $820,000 in Auckland?  It's less than the average price one house. Elsewhere in NZ it's under 1/2 the price of a church office/foyer extension that a church of 250 people did. It's less than 1/4 of the price of a church that another congregation of about 300 in a farming area did. Yet its not just a building for a few hundred people, hopefully getting the gospel to a few thousand in the next 20 years. It got the gospel to 1.4 million homes; with 2 million seeing TV ads that invited them to visit a church near them; tens of thousands engaging with online media; and about 50,000 church people being equipped to engage those conversations in person by their pastors (and that's just statistics for the third of the three media efforts – quite apart from the emotional influence that all this has been having upon the DNA of the church nationally).
The three media efforts combined – with 5 years of operations included – will have cost about $2.5m – including the development of many resources, three nationwide gospel media efforts, and four trips by our team to meet and befriend pastors from Kaitaia to Invercargill.  To what could we compare this total figure? It's a small portion of the governments $25m+ flag referendum. It's a fraction of the $19m of government funding toward the celebration of Gallipoli – and yet, in contrast to the claim that Gallipoli was 'the beginning of our nation' (what the media have been saying), our media project has pointed out that it was actually 100 years earlier in 1814. In that year Rev Samuel Marsden finally accepted the invitation of Chief Ruatara to set up a mission station. The invitation was extended because Ruatara respected the missionaries (as compared to Westerners in general) and wanted their influence among his people.  This is the story we have told nationally through media, yet with a fraction of the budget (and some have paid a high price to do this on a small budget!)
And what's the point of mentioning this?
Well – these thoughts aren't hard to have, but the temptation that comes with them is one of  grumbling at the perceived injustice. This is the emotional possibility that our small team (along with supporting donors and churches) are wise to reflect up so it does not become a root for bitterness – because it is true that a united effort in a nation like this (for a budget like this) shouldn't need to be difficult.
So, how do we respond?
Firstly, there is nothing new under the sun – so we will look to the future with hope while doing what it takes. We've never failed to pay an invoice, and we're not about to start now. But secondly, the faith-perspective with which we choose view this will be to continue to recognise that no NZ person or church has ever been the provider we look to anyway – because our provider is God. Sure, God may provide through others – but he is the ultimate provider behind the scenes. This means there is no basis for any feelings of injustice or frustration at any person or group. God is our sovereign, and the simple  question is, what is God's plan for us today?
"But seek first his kingdom and his righteousness, and all these things will be given to you as well." Matthew 6:33.
So today?
So, we will stand strong (like we did last night at a team celebration dinner, thanking God for his perfect provision – instead of having the long prayer meeting we could have had if fear were driving us). We will address today's challenges with the best wisdom we have. And we will continue look to the future with hope, working toward what we believe is ahead (not what is past). Things in our nation will not change if we let disappointment turn to discouragement, or if our key people give up and go back to working insides the walls of a church somewhere instead of fulfilling the unique catalytic roles that they could have in influencing a nation through the 'catalytic mobilisation' initiatives that we exist to deliver. So we will seek first his kingdom; work with the best wisdom we have in what seems an imperfect situation; and leave the worry with God!
This is my morning reflection 🙂
DAVE MANN. Dave is an Author and gifted communicator with a passion for the Gospel. This passion started when he came to faith at age 11. After Secondary School he went straight to Bible College, followed by 7 years in outreach ministry in New Zealand, then nearly 9 as a pastor in Singapore, before returning to New Zealand at the end of 2011. Dave is a visionary and fearless about pioneering initiatives aimed at helping the Church in New Zealand in the area of its mission. Author of various books and Tracts including "Because we care", "That Leaders might last", "The Elephant in the Room" and available free on this site: "The what and how of Youth and Young Adult ministry".