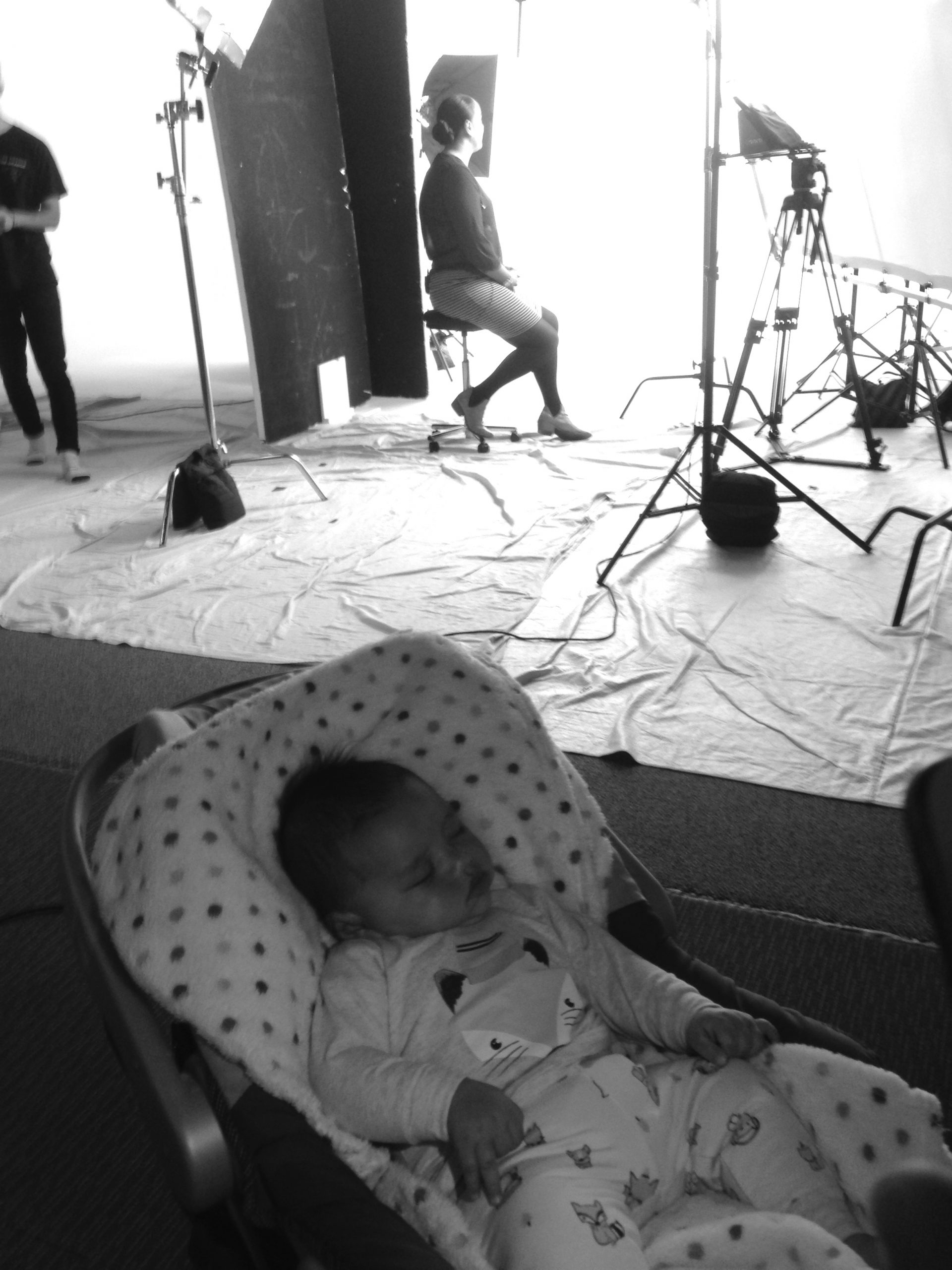 01 Dec, 2017

United? A strategic question for NZ pastors' groups

(Picture: Jade Hohaia and son at Hope Project TV ad-shoot yesterday in Wellington)

Christianity is being progressively pushed out of the public square in Aotearoa-New Zealand. As a simple question, do we want the Christian faith to be present within the public square?
If the simple answer is yes, then you and we are on the same page. Our proposal is that a united Christian voice be created to be heard in public media at (1) Easter, (2) Christmas and (3) Valentines (with marriage/family as the theme for Valentines). But, what would it take to achieve this?
A plausible scenario
Consider…
(1) Hope Project 2018 – current financial status (as at December 2017)
– Budget: $600,000
– Raised: $170,000
– Yet to raise: $430,000 by mid/late of March
– Number of partnering churches who have given at this point: 70 out of 670
– Number of individuals who receive 'news and prayer updates' who have given at this point: 100 out of 1910.
In other words, to cover this effort annually, if just 280 of NZs churches would give at the same average amount, and if just 400 individuals would also give, the biggest of the three proposed media efforts would be happening annually.
This does not need to be difficult to achieve (though – this is still currently difficult to achieve)
Regarding the other two proposed projects, these are proposed for Christmas and Valentines, at a cost of $200,000 each.
– They would include TV and web media, but with no print-material planned.
What would it take to achieve all three efforts (as an illustration)?
Based on the same giving-averages as the past few months of giving, to achieve all THREE efforts (and thus a certain 'weight' of Christian and gospel presence nationally within public media), just 470 churches and 670 individuals would need to participate. As a result the NZ Church would have national media efforts that put
#1 Christ back into Easter,
#2 Christ back into Christmas, and
#3 the efforts of NZ churches to support families on the map nationally.
Strategically, this is hugely significant – and it is not very far beyond reach!
(There are maybe 1500 evangelical churches in NZ, and over 300,000 'evangelical' Christians)
(What this highlights is that this goal is actually small – and that the real issue/hindrance is something else entirely)
And to achieve even more…
There are things that local churches could do that would strategically align with and amplify the messages of these media efforts.
What is needed – really?
The point: I believe these national media efforts are necessary as a part of our response to continuing cultural changes within our nation. (Hear my 45min long message on the topic here). The real question is whether believers and church leaders can see the same picture – so we can have this voice (because it requires a certain level of unity in focus).
Consider that 80% of the non-Church population in our nation have no one seeking to connect Christ to them. This is probably the most alarming static a Christian in our nation could hear. It's a huge issue – and needs a response!
I suggest, however that a change in 'thinking' is a chief hurdle here. Many pastors do not perceive that they might have a primary responsibility to the city they serve in – above that of just their own congregation, because 80% of the unchurched remain unreached. Who is to bring leadership to this if not the church leaders of a city???  Denominational allegiances are also often stronger in the minds of church leaders than local Kingdom and gospel allegiances – and the local Church (all the churches together) is thus crippled in terms of what it could achieve (and, in some ways, it's very existence as a functional entity in a city – thus undermining the voice and influence it could have). Most cannot yet even imagine the difference that this different thinking would bring to the 'city mission' that every congregation is by definition a part of – and  which is desperately needed if we are to address the 'the 80% of the unchurched…' statistic above.
There point is – there are solutions. Our own work as innovations (via the Shining Lights Trust) sits right in the middle of this conversation, including through conversations that could be had via our broad connection to pastors' groups nationally. But different thinking is needed…
A choice to trust others in the

C

hurch sits at the centre of this issue – because "once bitten – twice shy." There is a long history of disappointments still sitting in the hearts of God's leaders – and it's crippling!
…and then church leaders could be more committed to the responsibly they have in he city – through prayer together, seeking God as to what they could

do

.
 So, what do you think?
Might the issue be the need for a choice to become willing to unite nationally in our mission at a different level to what we have each done before? We suggest that this could enable strategic outcomes that could deliver different results!
Certainly, for a national 'voice' to exist for Christianity at times like Christmas and Easter – to coincide with (b) 'city' voices from combined churches, (c) local from individual churches and then also (d) the effort of individuals, some new thinking and a choice to trust groups like us who are innovating, is needed.
What if we worked together to enable a united gospel voice to exist?
…and what might the communication structure this created between church leaders in our nation's cities and towns then enable?
……What if pastors' groups could then learn from each other (through stories being shared – because a communication structure existed) – and all there-by lift their game?
I believe a new level of possibilities sits before it – but it has to start somewhere!
Your thoughts?
DAVE MANN. Dave is a creative communicator with a vision to see an understanding of the Christian faith continuing, and also being valued, in the public square in Aotearoa-New Zealand. He has innovated numerous conversational resources for churches, and is currently coordinated a 4th nationwide multimedia project purposed to help open conversation between church and non-church people about Christianity and the way our nation's most treasured values have come from it. Dave is the author of various books and booklets including "Because we care", "That Leaders might last", "The Elephant in the Room", and available for free on this site: "The What and How of Youth and Young Adult ministry".