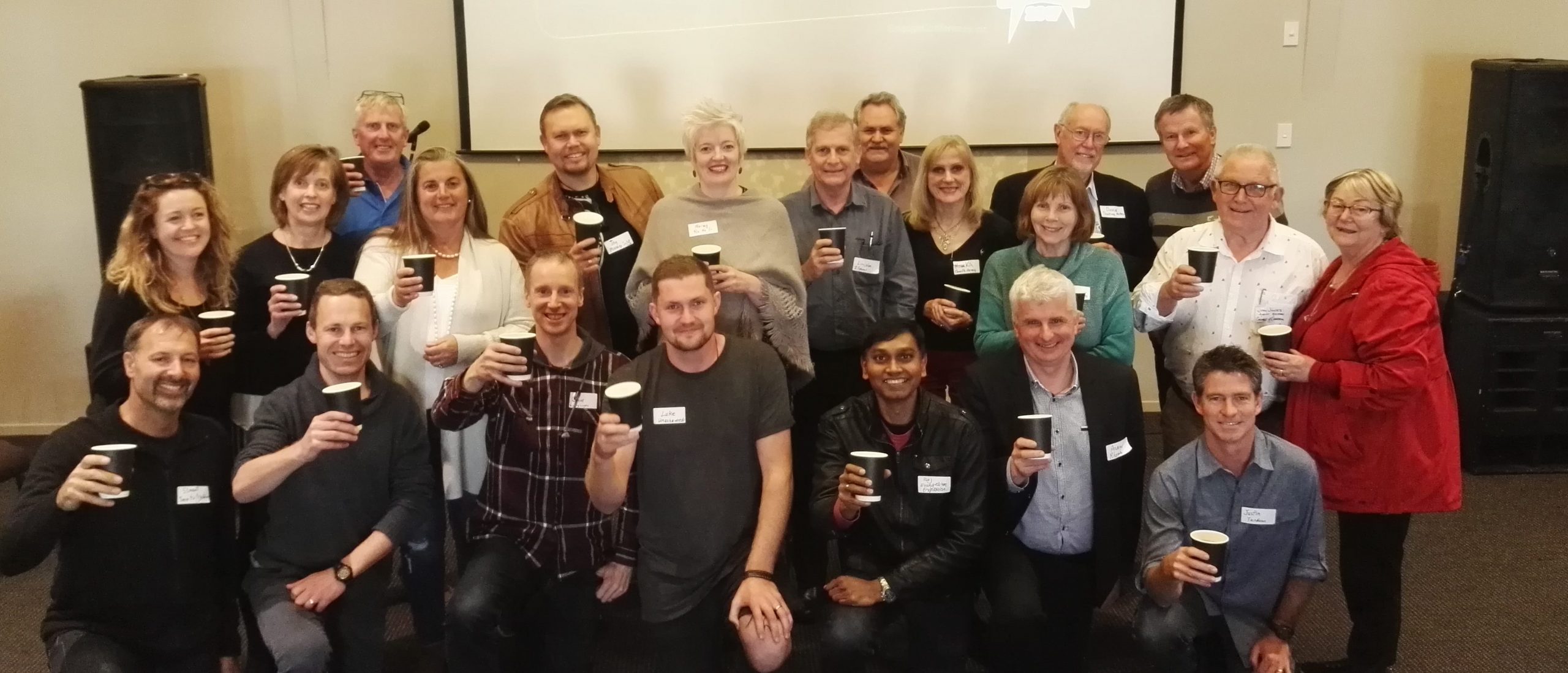 17 Oct, 2017

Outreach leaders affirm the importance of sitting together for coffee

The leaders of 15 of New Zealand's leading outreach organisations met recently to affirm the importance of dialogue between Church leaders like themselves, and others. At the 'Engage Conference' that followed, many pastors, city leaders, passionate believers and other outreach leaders also joined.

While the group shared many positive stories together, they also noted that the NZ Church is facing some considerable challenges in it's outreach. It was affirmed that innovation and adaption are needed to meet with new opportunities – like immigration, as well as to adapt to continuing changes in perspectives that are taking place in the public square toward religion in the West.

The group affirmed that they are united together in God's mission, and prayed that God would continue to bring increased unity among all of God's people in their mission, right throughout the length of Aotearoa-New Zealand.

Who is in the picture – from front left:  

Stu Millar (Train to Proclaim), Ben Mai (Christians Against Poverty – CAP), Dave Mann (Shining Lights Trust – SLT), Luke Collis (Unashamed), Raj Narayanan (Evangelism Explosion), Andrew Fraser (Rhema Media), Justin O'Malley (Tandem).

Second row from left, including the back:

Aimee Mai (CAP), Jo Hood (Mainly Music), Lew Meyer (Outreach And Church – OAC), Stephanie Sewell (Churches Education Commission – CEC), Jay Matenga (Missions Interlink), Morag Paton (yesHEis), Lincoln Rout (International Teams), Tony Collis (SLT), Monika Clark (Church Army), Barbara Sutton (SLT team), David Munn (Thinking Matters), Norman Sutton (SLT team), John and Shirley Jones (Assist Ministries).

Absent from this meeting, but involved:

Alpha, Business Edge, Christian Camping, Christianity Explored, Long Story Short, Love Your Neighbour, NZ Christian Network, Operation Mobilisation, YWAM.

DAVE MANN. Dave is an Author and gifted communicator with a passion for the role of the Church within society. This passion started when he came to faith at age 11. After studies at Laidlaw College, Day spent 7 years in community ministry in New Zealand, then nearly 9 as a pastor in Singapore, before returning to New Zealand at the end of 2011. Dave is a visionary and fearless about pioneering initiatives aimed at helping the Church in New Zealand in the area of its mission. Author of various books and Tracts including "Because we care", "That Leaders might last", "The Elephant in the Room" and available free on this site: "The what and how of Youth and Young Adult ministry".