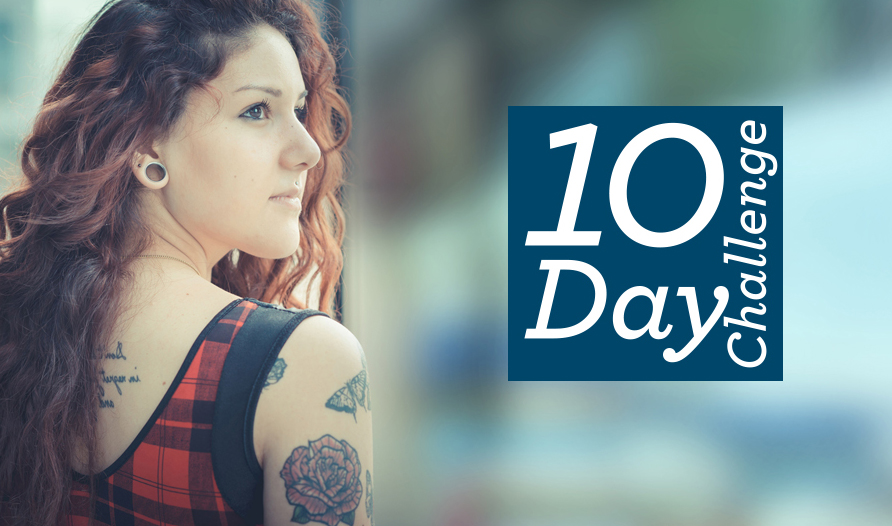 11 Mar, 2016

To fuel your fire #5/11: Empowering your members to disciple interested people 

For years church leaders have been lamenting about how difficult it is to get members to disciple (or mentor) others. The problem is, many members wouldn't know what to say – even when their own spiritual lives are in good health. But, what if they had a series of 5-minute video tutorials with them the whole time, with easy discussion questions? It's called the 10 Day Challenge, and it's accessible through your  smart-phone or laptop at 10DayChallenge.co.nz. It is designed not only to help the understanding of those interested to know more about the Christian faith – but also to help your members be mobilised as relational disciplers, mentoring interested people!

What skills are needed to use this resource? (1) The ability to find a website from which you can play a short video and find some really helpful discussion questions, and (2) the ability to have an honest conversation with a friend over coffee. It's very achievable! With a resource like this, most of your members could be made ready to disciple an interested friend or family member. That is a powerful possibility!

All that is left to do now is for your members to ask friends if they are interested in learning more about the Christian faith.  It really could be that easy.

To resource you:
Why not show them the web resource, and play (1) the introductory video at the website so they understand what the site includes (1.11mins long – at the homepage), and also (2) the 'tutorial for discussion facilitators' (3.41mins long – see the small font under the video at the homepage)? This second short video will teach your members how to use the discipleship resource. Go to 10DayChallenge.co.nz here.
There is an empowering/equipping sermon on discipling others (with matching small group study) here (Note to look at 10DayChallenge.co.nz in the study to introduce them to a useful follow up resource).
Discipleship (and true conversion) is the topic of the self-print Church booklet #5, found here.
DAVE MANN. Dave is an Author and gifted communicator with a passion for the Gospel. This passion started when he came to faith at age 11. After Secondary School he went straight to Bible College, followed by 7 years in outreach ministry in New Zealand, then nearly 9 as a pastor in Singapore, before returning to New Zealand at the end of 2011. Dave is a visionary and fearless about pioneering initiatives aimed at helping the Church in New Zealand in the area of its mission. Author of various books and Tracts including "Because we care", "That Leaders might last", "The Elephant in the Room" and available free on this site: "The what and how of Youth and Young Adult ministry".