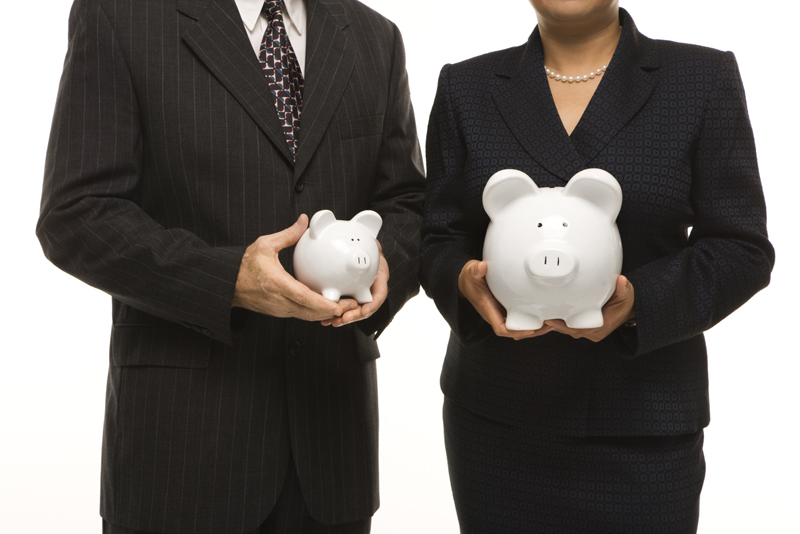 17 Jan, 2014

What did we lose in downscaling the Hope Project?

A reflection by Dave Mann, Hope Project Coordinator

It is a matter of integrity to me that I'm open about this, because I don't want to ever be accused of leading people 'down the garden path.' I has, however, taken me nearly three weeks to consolidate my assessment of this sufficient to be able to express it clearly.
Firstly – a question: What is it to share the Gospel?
It is to share a (1) specific message (2) In a way that can be understood by the hearer.
Regarding the specific content of the message, the overarching content of the Gospel message is (i) Creation, (ii) Fall, (iii) Redemption, (iv) Restoration.
Regarding hearers understanding of it, the correct language needs using, but also a culturally adept explanation so that the message makes sense to them

in view of their existing religious assumptions and beliefs.
What I'm saying is that, if we communicate in New Zealand and assume God and the Bible, and talk only about Sin and Jesus, we may have missed the mark. If we were to share the Gospel in our New Zealand culture 50 years ago we could assume (1) Creation, because people believed in a single God, and that it was logical that only one religious was true (they believed in religious truth). The Gospel could thus make sense to a person quite quickly, because most people agreed with these foundational assumptions. This is why a single presentation of the message would sometimes help a person come to a place of being ready to make a sincere faith decision that they also followed-through on.
However, today it is not so simple because there is more than on major belief-step involved. The starting point is to discuss why a person would even believe in ONE God who is GOOD and who has REVEALED HIMSELF – thus meaning that his revelation is specific (might be found in JUST ONE of the religions) as opposed to in all of them. Only off this foundation does the rest of the conversation (message) make sense. Today, all four of those words in CAPITOLS are not agreed upon by the majority of New Zealanders (except the belief in a God – approximately half of NZers still believe in a God).
Discussing the existence of a knowable God is the natural starting point for a conversation in a multi-religious culture, and doing so is more than enough content for a first conversation, requiring a significant belief change before they have the necessary foundations to understand and seriously accept the claims of Jesus.
As such, a clear and effective communication of the Gospel in a culture like ours will require conversations on a few topics, rather than just one. This is what the strategy of the Hope Project recognises. This is why the project has three phases in it!

The Hope Projects vision and strategy
VISION:
To INITIATE a conversation about the reasons for the hope we have in Christ with every home in New Zealand, after which we ENGAGE it with all who are interested.
METHOD:
Through a professional multimedia project, partnered with the conversational initiatives of those who follow Christ.
VALUES:

In recognising that we do live in a multi-religious society, our effort is going to show proper respect to this fact.
MEDIA:

TV ads, click advertising and billboards initiate a conversation that booklets in letterboxes, social media and websites then help to feed.
MEDIA CONTENT OUTLINE:

The basic vision includes three topics for conversation (but not more, because it has to remain simple, and can't be too long). The three topics, worded as questions, are: (1) Does a knowable God even exist? (2) Why would you trust the Bible when it seems to have been proven unreliable? (3) On the basis of these previous two questions, what do Christians believe about Jesus?
THE NECESSITY OF CHURCH PARTNERSHIP FOR THIS KIND OF PROJECT:
However, while media can INITIATE and feed a conversation, real people are still needed to ENGAGE it. We now estimate that Church partnership will account for 80% of the effort involved in completing the project. Creating media, with sound marketing strategy behind it, is comparatively easy. Gaining trusting partnerships with churches throughout the nation takes time.
RESOURCES FOR CHURCHES:

To help churches encourage their members to take initiatives in conversation with those they know, a wide variety of equipping resources are offered including (1) sermon outlines for pastors, (2) small group studies for small group leaders, (3) equipping videos and (4) punchy equipping conferences (in person in select cities, and by DVD anywhere) and (5) a series of five booklets we have written and designed, which churches can download and print themselves for their members.
EQUIPPING AREAS:

While a knowledge of the Gospel is important, (1) conversational skills are also important – and we suggest significantly so in our culture. (2) Invitation is a powerful and often overlooked link between our friends and Gospel opportunities based on our wrong assumption that people aren't open to spiritual things. (3) Story-telling (which includes testimonies) can open conversations with otherwise disinterested people. And (4) there are lessons to learn about how we follow up with interested people in a sceptical, media-savvy culture like ours.
THE PARALLEL GOAL:

While the most apparent goal of this project is to give every home an opportunity to hear the Christian message – along with reasons for considering it, the parallel goal is to help churches who are struggling with evangelism to get it back out of the 'too hard basket' by understanding our culture better, and what works in it.
BEYOND:
If our churches can learn through this how they could create a SUSTAINED culture of CONTEXTUALISED evangelism – that would be the greatest win, because having many people mobilised is always going to be the best way to reach out to many people! Resources and ideas will be offered to pastors at the conclusion of the project to help them achieve this if they desire.
Re the New Zealand project in 2014

As such, it is noted that the NZ project in 2014 is the implementation of just the first of the three conversation topics that the Hope Project strategy aims to discuss. It is a great entry point to a conversation, but if this were all we did, it would not be our best effort!

We have no question that this effort is worth while, because it will still connect the message broadly, with a combination of respect and clarity. It's a remarkable conversational opportunity. The websites will be powerful, and continue to be there for many years

Conclusion

After Phase I is completed, support will be sought to do phases II and III at Easter the following two years (noting that this will be very cost-effective because the foundations, and much of the media development, will already be in place).

DAVE MANN. Dave is an Author and gifted communicator with a passion for the Gospel. This passion started when he came to faith at age 11. After Secondary School he went straight to Bible College, followed by 7 years in outreach ministry in New Zealand, then nearly 9 as a pastor in Singapore, before returning to New Zealand at the end of 2011. Dave is a visionary and fearless about pioneering initiatives aimed at helping the Church in New Zealand in the area of its mission. Author of various books and Tracts including "Because we care", "That Leaders might last" and available free on this site: "The what and how of Youth and Young Adult ministry".