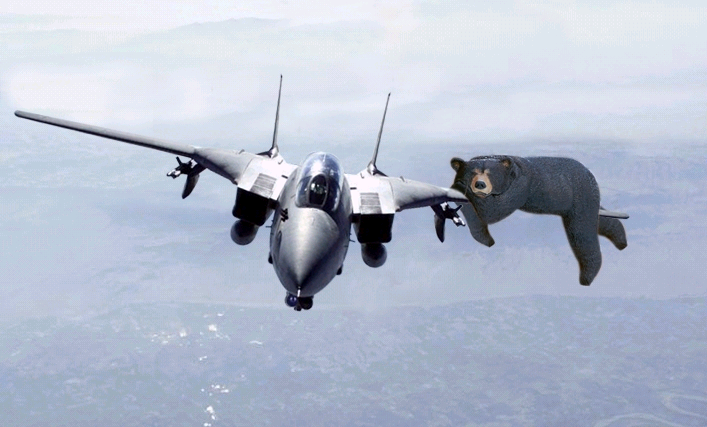 08 Mar, 2023

The independent nature of unity movements
The independent nature of unity movements (We could address this one! 🙂
There is much good in the unity space of the NZ Church as a whole – but also some 'holes'.
This article addresses a hole.
————-
Why can't national visions be a part of city visions – in the same way that a pastors' group in a city might hope its goals would be at least somewhat adopted by each local church…  …to enable results together that couldn't be achieved apart? Very occasionally they are – but often they are not – and I suggest there is a reason: It's called the 'independent spirit'
I'm concluding not only that this 'independent spirit' is more in us than we realise as church leaders, but that a specific and intentional response from us might be needed to overcome it –  otherwise I suspect we're genuinely stuck in or current paradigm.
 'Our thing' vs 'their thing'? What exactly is the difference?
If there is one Church, then what's the difference between 'someone else's thing that we support in our city'  and 'our thing'?  
I wonder if the answer is 'the feeling of ownership we have in it' – because we usually only feel strong ownership in the things we do or initiate ourselves!
Which is to say, there is a decidedly HUMAN FACTOR here

not a spiritual one,
not a wisdom one,
and not one that is determined on the merits (or otherwise) of any given vision or activity.
 This is an important revelation – on that it points to the potential prevalence of our human nature in unity movements. 
The independent spirit is in all of us.

 
What's the solution?
My suggestion is that a CULTURE of openly talking about it in the unity space is the only way forwards. Only by this means can we build a different CULTURE! But this is unlikely to happen by chance, and certainly not because it's a good idea!
Intentionality on this matter might actually be needed!
This suggestion might be profoundly important for our denominational leaders together, and pastors' groups together etc…  and all 'unity group' gatherings together
– because it might be catalytic for the enabling of possibilities that will not exist otherwise.
The problem within us highlighted
This has stood out for me through my connections with various pastors' groups nationally – while considering what healthy goals for these groups might look like for each of our cities and towns, while also for all of us together nationally.
To start, most groups don't have goals
But where groups don't have formal goals – all have unwritten goals, even if never articulated

Which is to say, there is very little assessing going on as to whether or not our united goals are healthy.
Everyone is busy.

But some things really do need doing together – because they cannot be achieved apart, and they are important for the gospel in our cities / towns and nation! )
The contrast is that there are many thing that could legitimately  be done apart! (We don't actually have to work together in very many areas or things!)

And some goals are also more logical than others – with various criteria alluded to above noted.
*** What surprises me most is how – when a discussion on possible united goals do  happen – the things chosen don't often seem to be chosen on their merits!
This begs a question. Given the limited capacity and time we all have for united things, why are certain things adopted – with a logic-gap to other easier things, that might sometimes be objectively more beneficial also?
>>> As much as we might like the answer to be 'spiritual', I suspect it is often because those other things weren't initiated in that city or town!
How do we choose what we embrace together?
From a leadership perspective – if results are what matters (which is a rather important measure), the answer would most logically be found by prayerfully answering the question, 'What's the best strategy to achieve our overarching mission?'
I.e., what we embrace would surely be determined on the merits of any given goal or proposed course of action – prayerfully considered.
But I think there is more. I think the question for a city pastors' group needs to consider the nation they are a subset of.
Were we to recognise that the Church in our cities is part of the Church in our nation, what are the implications?

What are the needs – in the big picture?

(How would we even assess that?)

Or as a strategic question – what are the 'gaps' in what we're doing nationally as churches), that need plugging?

(And how would we even assess that?!)

What could we do together nationally (not merely in our own city or town) that we could do apart?
This is important because what we do affects each other. To illustrate:
When congregation esteems their independence this can be to the detriment of the united function of God's Church in a city
And it's the same nationally.
An example…
A pastor initiates something in their city  – resulting from a 'great idea' they have had.
They advocate for it (selling the vision) in the local pastors group – for the welfare of the city.
The innuendo quickly develops that a person committed to unity should be willing to participate together with others.
Other options for united endeavour are

not

then considered – because we're not intellectually and spiritually alive to 'city vision' – or national.

We're merely responding to what is in front of us – in the moment.  
And so a united event or endeavour is spawned – potentially without any consideration of a  range of options, or accountabilities, or the merits of each.
(And we're convinced in our own minds about our decision – and therefore also potentially offended if questioned. "What gives anyone a right to question us?!" This is our challenge!)
(Btw – From experience in this – there are exceptions. But to the most part, the above is true).
What we potentially overlook
We potentially overlook the most valuable goals, with the greatest merits not only locally, but nationally!
We have no platform for this conversation.
Our patterns of thinking (NZ church culture) also won't allow this conversation.
We are maybe so 'wise and experienced' already – 'Who could ever tell us anything we don't already know?' (..which is right up there with, 'What gives anyone a right to question us?' And these attitudes are at the core of our churches in their unity. This is the issue!)
Consider these goals as an example – some of which are as widely communicated as any united goals in our nation are (even if you're unaware of them). 
i.               Uniting to see conversational outreach equipping in every pulpit, small group and youth group every year  (our best mobilisation strategy ever as God's Church – and a strategy that each church can do their own way!)
ii.              Uniting to see the gospel getting to most homes nationally each year – by multiple means (media) as a part of our wider outreaching efforts (noting the scope of those NOT reached by all local church efforts combined)
iii.             Uniting to pray a churches, including to prayer walk all streets
iv.             Uniting to see Christ staying visible in Christmas and Easter across our city and nation – in view of intentional efforts to remove any references to our history from these seasons.
v.              Uniting to collate and promote (via public media channels) the 'help on offer' we provide, so people can engage with it and also our story be told (in a context where a remarkable proportion of all stories about churches in public media are negative). 
As goals we might be capable of embracing together – consider this assessment.
They are genuinely important goal – from a strategic and big picture view. (It would be hard to think of more important goals, true?)
They requiring

very little

of us to be accomplished – to the most part being achievable through intentionality in what we already do (no more work – just intentionality).
And in consideration of their effect, if widely embrace it could be extensive due to the tens of thousands mobilised as a result.
(The process would then concurrently build a culture between us for this conversation – from which we might discover other small changes in how we think and engage together, then discovering we're capable of potentially

FIFTY OR ONE HUNDREDS

of things in the unity space – if we were to think differently.)
From a rational standpoint, these 5 examples of city-wide and nation-wide goals speak volumes – because
…they are logically not just good goals, but very important goals for the gospel and the Church
…and they are remarkably simple to achieve – if embraced in a united way.
What stands out is that most pastors' groups, if they were to establish goals, would not think to include these – despite any amount of promotion of conversation. Why?
I suggest it's a human dynamic – not a spiritual one, and not a rational one.
But I also suggest that goals like this are so worthy that this is worth the conversation! 
To note an irony
…We then undertake thing that require an enormous amount of energy by comparison to the above list.
I think the revelation here is that the independent spirit is much stronger in our unity movements than we realise.
To conclude – Let's follow the example of my alcoholic friend
 (A new practice – to impart a new way of thinking)
I've had the privilege of journeying a little with a friend who finally admitted he was an alcoholic, and that it was wrecking his life and family. His humility in embracing the necessary journey has been truly admirable.
Until we can admit that the prideful independent spirit of our flesh is strong with us as church leaders – our eyes might remain blinded to how independently we are already thinking.
And that independence is sometimes precluding (excluding) rational thinking – including potentially even the most worthy and rational and strategic ideas and goals – what are otherwise dismissed purely because we didn't come up with it ourselves.
So the point is made – we sometimes have endless energy for an idea we came up with ourselves.
Might every pastors' group meeting need to start with a confession of sin – like they do at AA (Alcoholics Anonymous) meetings?
 "Hi, I'm Dave and I'm prone to prideful independent thinking!"
I've been watching unity movements here for 12 years now. We've identified and engaged with a few 'HURDLES' – and have been very pleased with the process. However, with a few years of thought and investigation into this one, I can't avoid the conclusion that we're hitting up against a WALL called human nature in this matter!
And it's costly – and for none more than those who do not know Christ!
How strategically significant might this consideration be? 
What if we could admit our fleshy inclinations more openly – without tak
———————–
If anyone has any thoughts on this matter, I'd always love to hear them. dave@shininglights.co.nz
—————————————————————————————————-
For other articles by Dave on the same topic of Church unity
2023 – "Mistaken" – A comical parable about unity
2023 – Four characteristics of leaders who take city-wide unity from talk to action
2023 – The quiet before the storm (about perspectives that shape how we lead)
2023 – STORY: How Gisborne churches united to serve their flood-affected region
2023 – STORY: NZ churches can shine when it counts (Napier flood report)
2023 – The independent nature of unity movements
2023 – To think differently in times of crisis – like during the floods (How to 'let our light shine')
2022 – One Church (FIVE factors that enable pastors' groups to turn theory into practice)
2022 A SWOT Analysis of the NZ Church in relation to its outreach
2022 Four national goals that can be easy 'wins' together
2022 – A vocabulary we can agree on (This one is a particularly important FOUNDATION if coherent national discussions on unity are to one day take place)
2022 – Principles for managing necessary agenda in pastors' groups
2022 – Introducing 'HeLP Project' (for pastors' groups) – the what and the why
2022 – Key pulpit themes in view of the global reset (Finding direction in changing times)
2020 – It's time to take responsibility to educate our own children and youth again (On united direction and strategy – for city change)
2020 – Kingdom minded  – It's more radical than many think
2020 – STORY – The Auckland delivery
2020 – STORY – Miracle delivery where pastors declined (raises an intriguing question about boundaries)
2020 – A need for new media platforms – not more voices (How do we address the increasingly left-leaning and also anti-faith bias of public media?)
2020 – A vision for national Church unity (What might REALISTICALLY be within our reach to achiEve – if we merely thought differently?)
2019 – 'In One Spirit' – The purpose of the book (Written at the time of the book launch and press release)
2019 'In One Spirit' – full book FREE online
2019 – United we stand (A blog just prior to the release of the above book, 'In One Spirit')
2017 – Pastors' groups – a home visitation idea (best suiting smaller towns)
2017 – The call to influence culture (It's about the way we think)
DAVE MANN. Dave is a networker and creative communicator with a vision to see an understanding of the Christian faith continuing and also being valued in the public square in Aotearoa-New Zealand. He has innovated numerous conversational resources for churches, and has coordinated various national nationwide multimedia Easter efforts purposed to open up conversations between church and non-church people about the Christian faith and its significance to our nation's history and values. Dave is the Producer of the 'Chronicles of Paki' illustrated NZ history series created for educational purposes, and the author of various other books and booklets including "Because we care", "That Leaders might last" and "The Elephant in the Room". Married to Heather, they have four boys and reside in Tauranga, New Zealand.