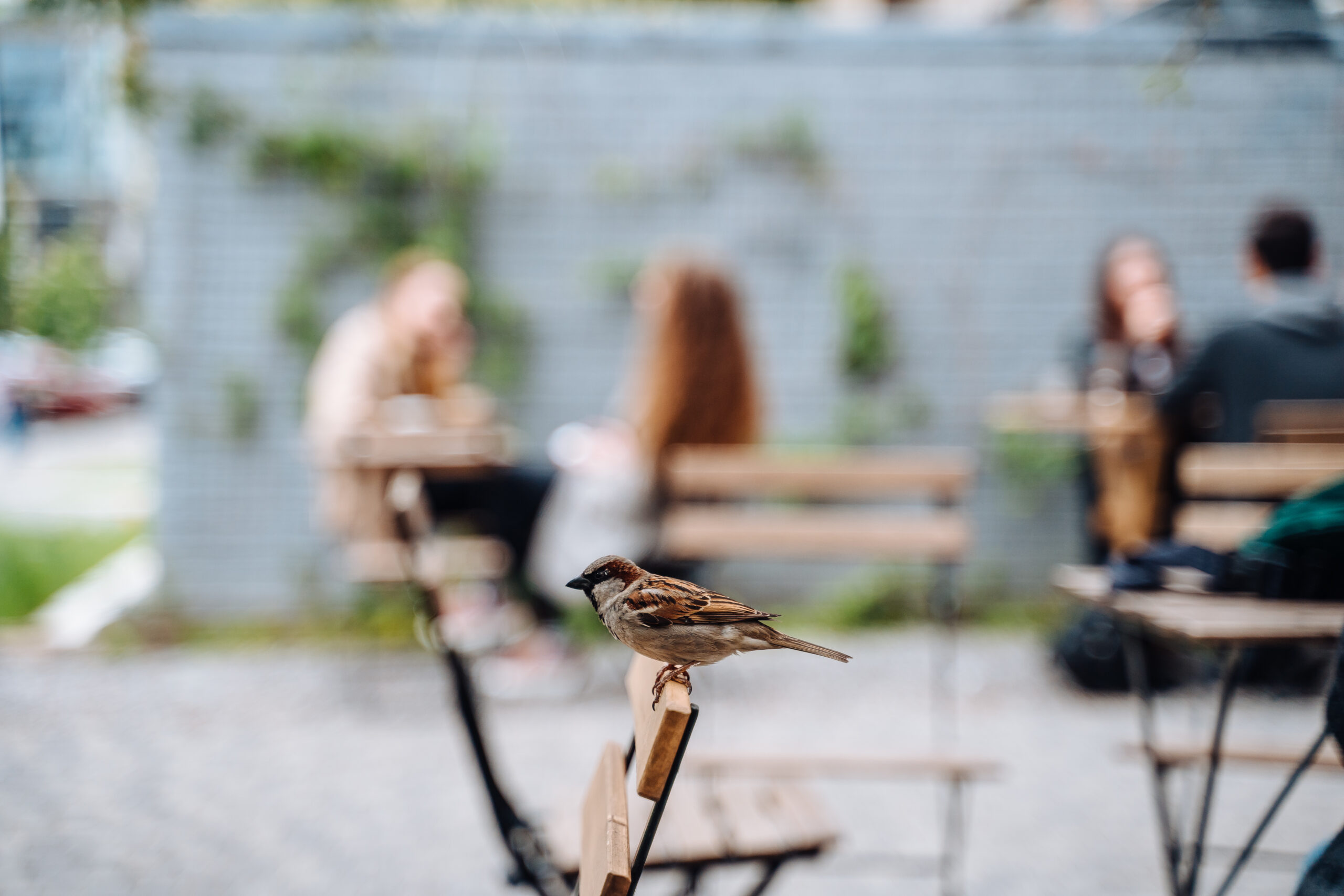 27 Jan, 2022

Introducing 'Help Project'- the what and why
Introducing 'Help Project' – the what and why 
First we had 'Hope Project' – and now, 'Help Project'. What and why?
What is this 'Help Project'?
Help Project is a media effort purposed to will promote what churches are doing to help people is their communities.
It will involve a specific promotional period (September)
It will also involve year-round ads like 'google search ads' – that pop up when people search for information or help in a particular area.
It will include a website at which people can search to find help in a range of areas near them – listing various things churches are doing and offering.
This is purposed to achieve two key outcomes.
(1) Firstly, more people will be connected to things churches are doing, to receive help where it is available. Helping people is why we all do what we do!
(2) Secondly, for the Church as a whole, it will address something of the negative stereo-type (or prejudice) we're facing due to the way public media and education talk about us.
Our 'bad' stories are consistently told but not the positive – while there are genuinely thousands of untold positive stories for every negative one.
Because this has been a cultural trend for a few decades, it's built a culture of negativity (a prejudice) toward us and our message. No one is going to speak up for us. If we do not tell our own story, it will not be told.
To highlight a couple of cultural points:
(A) Most NZers today have little clue regarding the significance of the Christian faith in their heritage, and to their everyday values, freedoms and prosperity.
Many even think our values (like regarding care, charity and doing good) are the same as those of most other nations and religions – as if these values we hold were somehow global.
They are therefore genuinely uninformed and unaware of the religions, their differences, and the way that this can affect nearly all of a persons values, prejudices and actions – including their own.
(B) How significant (or 'big') are our good works today?
The Christian Church is unquestionably the largest charitable organisation or 'body' our nation has. What churches do in communities is simply amazing! (What we do globally is unparalleled too!). Christians are generous in both giving and volunteerism – globally. How generous?
In a study by Victorian University of Wellington, the 'very religious'  (who I am told were mostly Christians) represented about 5% of those interviewed. This subgroup gave 5.7 times as much to charity, and 2.3 times as much time to volunteerism.
The efforts of Christians are found in all manner of charities too.
Additionally, the existence of many so-called  'secular' charities is the direct result of Christian effort and values – including healthcare for all, scientific method, education for all, and a huge myriad of organisations like the SPCA and Red Cross – but that's another story.
We are sitting inside a culture that has failed to teach about religion, it's own religion, and it's own cultural heritage and history.
Meanwhile our nations amazing levels of prosperity, equality and charity are directly attributable to our Christian heritage, and we have these at a level that has rare comparisons in the world today, let alone in all of history prior.
When media, Government and education tarnish your name, and will not to tell your positive stories to represent you fairly, what do you do?
You need to tell your own story!
1 Peter 3:15 tells us to always be ready to give the reasons for the hope that we have – but with gentleness and respect.
Jesus stated in Matthew 5:6. "In the same way, let your light shine before others, that they may see your good deeds and glorify your Father in heaven."
Three media efforts
As articulated half a dozen year ago, we have proposed three annual media efforts as one small part of a solution. These are purposed to highlight the help and hope we offer.
Hope Project Easter (Started 2014)
Hope Project Christmas (Started 2019)
'Hope Project Family' – now beginning, rebranded as 'Help Project.
These can achieve things that are both unique and important. These can also do this economically and efficiently, as we have purpose-built teams and networking in place.
To highlight the challenge:
Why do the 'nice old ladies' run the op shops?
We know the answer – but do the public?
The answer we know: Many Christians want to point people toward the Christian faith because what they have discovered and experienced in it has been so real, true and profound for them. We do good works because we want to show people the love of God!
The answer the public know: While we know Christian faith is the general motivation, our challenge is that most of then public never really work that out these days. Cultural prejudice ('misnomers', ideas, ways of thinking) obscure their view of this!
In case the point is missed, I'm suggesting that most people truly don't see it

As in 2 Corinthians 4:4. "The god of this age has blinded the minds of unbelievers, so that they cannot see the light of the gospel that displays the glory of Christ, who is the image of God."

We think our 'light' is shining – while many of them just see some 'nice old ladies' – no different to any of the other  kind and generous people they know from elsewhere (who are ironically charitable like they are because of our cultural values – as our values aren't actually global).
Meanwhile negative reports about what some church did somewhere are on the news… bringing disrepute, yet again, to the Church, feeding the stereo-type.
If we do not in some way stand up to speak and tell our story, 
the witness of our works will remain greatly minimised – like it currently is,
because we're facing genuine cultural prejudices!  
THE GOOD NEWS IS… ..that this can be helped
– BUT we need to speak up, to tell our story
– and that's the point of 'Help Project'!
It's going to tell the story a little on broad-reaching platforms!
Summary
The 'Help Project' will therefore
…bring a measure of glory to God for things his people do – by giving profile to those amazing things that are helping people in communities. [WORSHIP]
…help people – as they discover services in their communities that meet needs that they have. [SERVICE]
However, we're now unaware that this might also challenge negative stereo-types we're suffering under, and that this has value. [WITNESS]
People's perspective of who we are as Christians are unavoidably the starting point for the 'God conversation'.
The 'Help Project' will help both (a) people who become connected to things that  could help them, and (b) the Church!
That's why!
"In the same way, let your light shine before others, that they may see your good deeds and glorify your Father in heaven." From the teachings of Jesus, as found in Matthew 5:6
—————————————————————————————————-
For other articles by Dave on the same topic of Church unity
2023 – "Mistaken" – A comical parable about unity
2023 – Four characteristics of leaders who take city-wide unity from talk to action
2023 – The quiet before the storm (about perspectives that shape how we lead)
2023 – STORY: How Gisborne churches united to serve their flood-affected region
2023 – STORY: NZ churches can shine when it counts (Napier flood report)
2023 – The independent nature of unity movements
2023 – To think differently in times of crisis – like during the floods (How to 'let our light shine')
2022 – One Church (FIVE factors that enable pastors' groups to turn theory into practice)
2022 A SWOT Analysis of the NZ Church in relation to its outreach
2022 Four national goals that can be easy 'wins' together
2022 – A vocabulary we can agree on (This one is a particularly important FOUNDATION if coherent national discussions on unity are to one day take place)
2022 – Principles for managing necessary agenda in pastors' groups
2022 – Introducing 'HeLP Project' (for pastors' groups) – the what and the why
2022 – Key pulpit themes in view of the global reset (Finding direction in changing times)
2020 – It's time to take responsibility to educate our own children and youth again (On united direction and strategy – for city change)
2020 – Kingdom minded  – It's more radical than many think
2020 – STORY – The Auckland delivery
2020 – STORY – Miracle delivery where pastors declined (raises an intriguing question about boundaries)
2020 – A need for new media platforms – not more voices (How do we address the increasingly left-leaning and also anti-faith bias of public media?)
2020 – A vision for national Church unity (What might REALISTICALLY be within our reach to achiEve – if we merely thought differently?)
2019 – 'In One Spirit' – The purpose of the book (Written at the time of the book launch and press release)
2019 'In One Spirit' – full book FREE online
2019 – United we stand (A blog just prior to the release of the above book, 'In One Spirit')
2017 – Pastors' groups – a home visitation idea (best suiting smaller towns)
2017 – The call to influence culture (It's about the way we think)
DAVE MANN. Dave is a creative communicator with a vision to see an understanding of the Christian faith continuing, and also being valued, in the public square in Aotearoa-New Zealand. He has innovated numerous conversational resources for churches, and recently coordinated a 5th nationwide multimedia Easter project purposed to help open conversation between church and non-church people about Christianity take place, including regarding the specifically Christian origins of many of our nation's most treasured values. Dave is the author of various books and booklets including "Because we care", "That Leaders might last", "The Elephant in the Room", and available for free on this site: "The What and How of Youth and Young Adult ministry". Married  to Heather, they have four young boys and reside in Tauranga, New Zealand.