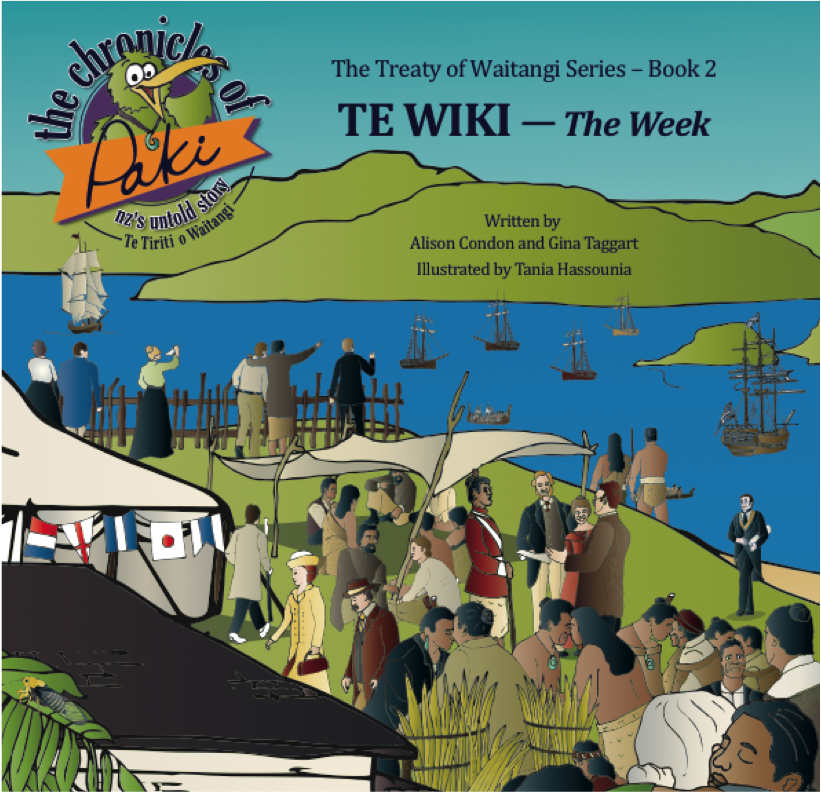 24 Jan, 2017

A reason to celebrate Waitangi

Views of the Treaty of Waitangi range in NZ from negative to neutral to positive. However, as Christians we should celebrate (not just commemorate) Waitangi. Here are two simple reasons.

(By way – if you are a pastor reading this prior to Waitangi weekend, read 2 Samuel 21. This weblink breaks the chapter down nicely here. It would be a great passage to preach from – because it parallels the 1975 / 1985 decisions of our government to 'endorse' the Treaty of Waitangi. God takes justice seriously, and agreements seriously)
The Treaty of Waitangi embodied the highest of CHRISTIAN ideals 
The Treaty of Waitangi is an amazing document.  Because of their  Christian convictions, William Wilberforce and friends battled the slave trade. They finally had success against the slave trade in 1807 (even though slaves themselves were not freed in England until 1834 – a day on which more than 700,000 slaves in England became free). Following 1807 many involved began to look around for other humanitarian causes to serve. In the following years more than 230 charitable societies were established for various humanitarian purposes, one of which was the Church Missionary Society (established as one of their earlier efforts in 1799).
My understanding is that the CMS was initially established to be bit like the 'police' watching over the India Trading Company's activity in India. The desire was to spread not only the gospel, but also Christian justice. Mission work served to give the evangelicals 'proximity' to people and problems – which led to increased opportunity to address a wide range of humanitarian issues around the world, including here in NZ.
NZ was the last of the British colonies – and the missionary hopes were that it would not be colonised. As discussions began in the 1830s regarding opening NZ for limited colonisation (20 years after the first missionaries were first invited to NZ by Maori), missionaries petitioned British parliament against this, citing the disastrous consequences of colonisation for the native peoples of other lands, and pleading for the preservation of the Maori people, their lands, language and culture.
Having failed in this effort, NZ was opened up for limited colonisation – following which E.G. Wakefield sent his brother to NZ to buy vast amounts of land (often purchased for very little, with Maori not yet understanding the Western idea of land-ownership). This is where the bold and visionary efforts that resulted in our Treaty of Waitangi came in. Lord Glenelg had been an opponent of E.G. Wakefield's desires to buy land in NZ for the purposes of colonisation. By the time NZ was opened up for colonisation, Lord Normanby had replace Lord Glenelg in his role in British Parliament. Captain Hobson had already been to NZ and was considered the most appropriate person to go to NZ. All were evangelical Christians. Hobson was sent to form a treaty, with a mandate written by Lord Normanby that expressed that the goal was to 'overt this disaster' (of colonisation) if possible – but if not 'to mitigate it'.
If you read the Treaty – realising that native people's had not been afforded these protections before – you'll see how amazing it is. It embodied Christian ideals – and is amazing (point one completed ).
To note it – Maori were the first instigators of the treaty. Why? They were the recognised sovereigns of NZ at that point in time – so the British Government could not intervene without their invitation. They invited this intervention because of the troubles that they were having with the influx of Europeans, and the bad behaviour of some of these Europeans, which they were unable to control.
However, the Treaty that resulted was only like it was because of the efforts of bold and visionary Christians amongst the British Parliamentarians (and their CMS friends here in NZ)!  The Treaty expressed the highest Christian ideals of its time – trying to protect the Maori people from disrespect, and the loss of their lands, language and culture. It was an attempt at justice – though unfortunately before it's time.
 2. Our governments endorsing of the Treaty a decade following Dame Whina Cooper's march to Parliament in 1975, was an act of courageous justice
Note: In 1975, the Government declared that claims of injustice toward Maori could be investigated from then onwards – which was a 'small thing', but a start. Then a decade later [1985] the government decided that claims of injustice dating back to 1840 could be investigated – which was very very big thing!
Throughout most of history, if one people group took another people group's land – that was the end of the story. But not so in New Zealand!  Our culture has a clear concept of justice, coming from our Christian foundations. Our system of law is based on the 10 Commandments. For this reason, injustice is not something to ignore, but something to stand against. This is a Godly and right thing to do – and this is what our government chose to do!
The unjust confiscation of millions upon millions of hectares of land from Maori (sometimes happening because they tried to stand up for themselves while land was being taken, and so were punished with the confiscation of even more) was unbelievably unjust!
Yet to endorse the Treaty was always going to be very troublesome – because how to do you put crimes committed 130 years earlier right (and especially when it involves the ownership of a signification portion of the country)?
Our government had the courage to take on that challenge. This is God-honouring, and worthy of a standing ovation!
A biblical president is found in 2 Samuel 21 where an agreement made generations earlier with the Gibeonite people was not being honoured – and so God's favour was removed from the land. King David sought the Lord – this was revealed – and he put things right.  This is what our government did in 1975 – and its as a righteous act!
We can therefore be proud of what our nation is attempting here!
It is wise that we also try to be understanding of the fact that resolving these crimes was always going to be troublesome…
And it would be fair to also recognise that our Government is actually doing a great job! (How many of you have lost your house and land as a part of our governments efforts? Did you know Maori probably receive back hardly 1/1000th of what they lost? Did you know the Treaty Minister – at every treaty settlement – thanks the Maori people for their grace in accepting the government's offer, because we all know it's nothing but a token of apology in comparison to what was lost. In other words, our nation is indebted to Maori for their grace in accepting the apology they receive when a Treaty claim is resolved with the inclusion of a pitifully small gift of land and money in comparison to the amount that was unjustly taken. Aka – negative attitudes toward Maori because of land and money they are 'given' in Treaty settlements are actually very unjust. And to make the point – the land is not being 'given' to them anyway! Instead, a small token of land is being

returned

– while vast, vast, vast, vast amounts are not! And this is being achieved without any additional injustices being created by taking land off the people who currently own it. These perspectives are important.).
So – those are my two points. I hope they helps. 2 Samuel 21 would be a great chapter to preach from this Sunday, with many possible applications (only one of which relates to our views on the Treaty of Waitangi).
Please give the Treaty some recognition in your church – because the honouring of it is right before God, and also wise for the NZ Church for aiding its wider relationship with NZers into the future.
I pray that those who have ears will hear.
Credits: Picture extracted with permission from the 'Chronicles of Paki – Treaty of Waitangi Series' illustrated history series. www.bigbookpublishing.co.nz
DAVE MANN. Dave is an Author and gifted communicator with a passion for the Gospel. This passion started when he came to faith at age 11. After Secondary School he went straight to Bible College, followed by 7 years in outreach ministry in New Zealand, then nearly 9 as a pastor in Singapore, before returning to New Zealand at the end of 2011. Dave is a visionary and fearless about pioneering initiatives aimed at helping the Church in New Zealand in the area of its mission. Author of various books and Tracts including "Because we care", "That Leaders might last", "The Elephant in the Room" and available free on this site: "The what and how of Youth and Young Adult ministry".